Redrow holds divi, scraps 2024 guidance: Sees better start to H2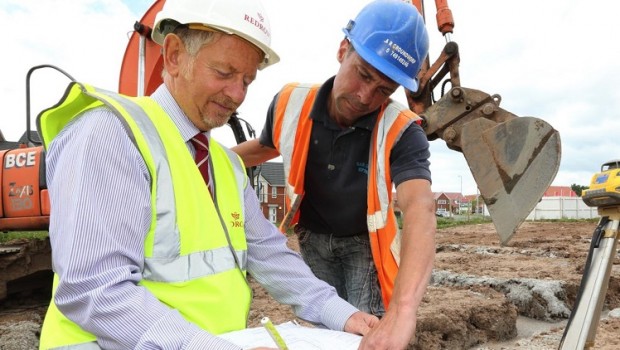 UK house builder Redrow held its dividend as it reported a fall in interim profits and scrapped 2024 guidance, but noted that early indications for the rest of the year were better than expected.
The company reported pre-tax profits of £198m, down 5% as revenue fell 21% to £1.03bn. "Economic and political uncertainty" led to a fall in sales rate to 0.38 private reservations per week from 0.64.
UK home buyers were have been hit by rising mortgage rates as the Bank of England tries to stymie soaring inflation. Potential buyers were also hit by the disastrous "mini-budget" of former prime minister Liz Truss , which saw thousands of loan products pulled from the market.
"We have experienced a positive start to second half trading. Whilst 2023 will be a challenging year as the market resets, early indications are better than anticipated and the market appears to be finding a new, natural level," the company said.
"Our net private reservation rate per outlet per week over the first five weeks of calendar year 2023 was 0.51 compared to 0.38 for the first half of the financial year. We also entered the second half with a total order book of £1.1bn, of which £0.8bn was private."
Redrow said it expected to achieve annual revenue of around £2.05bn, with an operating margin in the region of 18% - 18.5%. It added that due to recent changes in market conditions it had withdrawn its guidance for 2024.
Victoria Scholar, analyst at Interactive Investor, said Redrow and industry peers had enjoyed an "impressive start to 2023 as investors increasingly look ahead to the prospect that the rate hiking cycle could be approaching its peak and hopes that mortgage lending and property demand could pick up later in the year".
"However Redrow shares are under pressure today weighed down by the uncertain outlook after guidance was removed and its declines on the top and bottom lines."
Reporting by Frank Prenesti for Sharecast.com