Redcentric updates market on two data centre acquisitions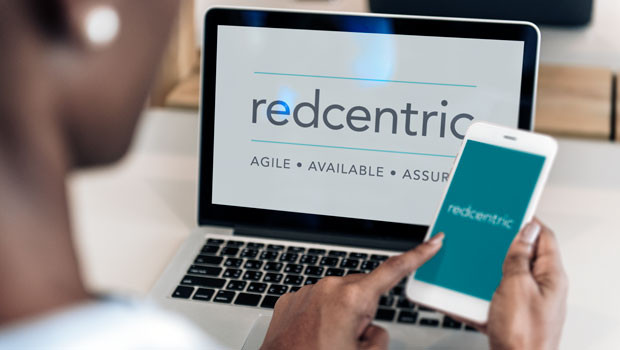 Redcentric updated the market on its previously-announced acquisition of certain business and assets relating to three data centres from the in-administration Sungard Availability Services UK, and the separate acquisition of 4D Data Centres.
The AIM-traded firm had outlined its growth strategy to add both capability and scale through mergers and acquisitions in its last annual report.
It said on Tuesday that, following the acquisitions of Piksel Industry Solutions, 7 Elements and Sungard's consulting business, the acquisitions of 4D and Sungard DCs would also bring additional scale to the company.
The board said Sungard's DC business was "renowned" for its "highly resilient" data centre estate and its assured IT recovery services.
4D, meanwhile, was described as a "successful hosting business" operating out of two data centres within the UK, with a focus on colocation services.
Redcentric said its product and solutions portfolio was "much wider" than both Sungard's and 4D's offerings, meaning the acquisitions would provide "significant" cross-sell opportunities into the newly-acquired customer bases.
Looking at the Sungard DC acquisition, the company said the transaction was structured as a business and asset purchase.
Under the terms of the asset purchase agreement, Redcentric was committed to paying a minimum of £11m, conditional on certain contracted revenue thresholds being met.
However, as the minimum thresholds were not met, Redcentric said it exercised its right to proceed with the acquisition at a reduced price of £10.12m.
The initial consideration was satisfied in cash using the recently-signed £80m revolving credit facility.
During the period between exchange of the agreement and completion, 162 Sungard DC customers - or 60.4% of the historical revenue base - signed long-term contracts with the company, ranging from 12 to 60 months and generating total annual recurring revenue of £34.9m.
A further 57 Sungard DC customers signed short-term contracts, ranging from one month to nine months, which would add revenue of £4.2m, giving an expected total contracted first 12 months' revenue of £39.1m.
The board said the customers that signed short-term contracts were a mix of customers who were in the process of leaving Sungard, and those who were unable to achieve authorisation for a long-term commitment within the short timescales between exchange and completion.
Under the agreement, the initial maximum consideration payable was £22m, dependent on the value of the contracts that were renewed with Redcentric between exchange and completion.
Redcentric said that should any of the customers who initially signed short-term contracts agree to sign long-term contracts within 12 months of completion, that could trigger additional initial consideration of up to £11.4m.
In addition, under certain performance criteria there was up to a further £7.625m in cash that could become payable, although the board said it believed it was unlikely that the required criteria would be met.
On 27 June, meanwhile, Redcentric acquired the entire issued share capital of 4D for a consideration, net of cash and debt-like items, of £10m.
At the date of acquisition, the business had run-rate revenue and run-rate IFRS16 adjusted EBITDA of £6.6m and £1.4m, respectively.
It acquired £1.6m of net assets, including £1.2m of IFRS16 liabilities with a weighted lease life of 3.3 years.
Synergies of circa £0.5m were expected to be realised within the first 12 months, and the consideration was satisfied in cash, also funded out of the revolving credit facility.
"With these two acquisitions, we have now completed five acquisitions in the last nine months and totally transformed the company," said chief executive officer Peter Brotherton.
"We have added over 600 customers to our base and increased run rate revenues by circa 60%.
"The acquisition of Piksel has broadened our product offerings by adding full hyper-scale capability; the 7 Elements and Sungard consultancy acquisitions have significantly strengthened our security product portfolio; and the Sungard DCs acquisition has added new recovery-based services."
Brotherton said the company believed it now had "the most comprehensive" IT and telecommunications product and solutions offering in the market.
"During the next six to nine months our focus will switch to fully integrating the acquired businesses and exploiting the meaningful cross-sell opportunities that these acquisitions bring to Redcentric.
"We look forward to making the most of the very significant opportunities that come with these acquisitions and to an exciting future."
At the close on Tuesday, shares in Redcentric were up 0.62% at 121p.
Reporting by Josh White at Sharecast.com.