Recruiter Hays posts jump in Q3 net fees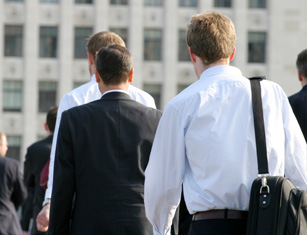 Recruiter Hays posted a rise in first-quarter net fees on Thursday, highlighting good growth in all regions.
Group net fees rose 41% on a like-for-like basis versus the prior year, which was significantly impacted by the Covid pandemic. On an actual basis, net fees were up 36%.
Hays said activity levels continued to improve in all regions, and in September the company delivered the highest period of fees since the start of the pandemic.
Like-for-like net fees in the temporary segment rose 26%, while the permanent business saw a 65% increase. Hays said activity in the permanent division continued to rebound significantly faster than in temp, although activity levels are high in both.
Chief executive Alistair Cox said client and candidate confidence is high and there are clear signs of skill shortages and wage inflation, particularly at higher salary levels.
"We have made a strong start to our financial year, with sequential fee growth in all major markets. 12 countries produced record net fees, including the USA and China, and our global Hays Technology business also hit record fees. Despite lockdowns, ANZ fees were stable throughout the quarter, and sequentially increased versus Q4 FY21," he said.
"In Continental Europe, activity levels remained high, with less of a seasonal summer slowdown than normal, and our largest market of Germany ended the period with a record number of contractors. The UK & Ireland and Asia continued to perform strongly, while the Americas delivered our highest overall fee growth."