Reckitt ups guidance as cold and flu sales rise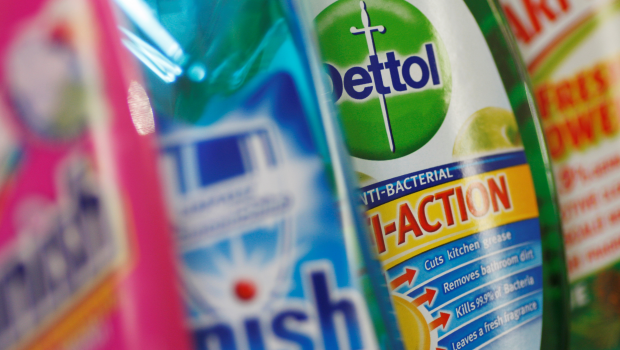 Reckitt Benckiser upgraded its 2021 revenue outlook as sales of cold and flu remedies helped the consumer goods company reported stronger than expected third-quarter trading.
The maker of Delsym cough medicines and Dettol disinfectant said like-for-like net revenue rose 3.3% to £3.28bn in the three months to the end of September. Reported net revenue fell 6.8%, reflecting the sale of IFCN China and adverse currency movements.
Reckitt said it expected annual like-for-like net revenue to increase by 1-3% - up from earlier guidance of 0-2%. The group left its margin guidance unchanged despite "significant cost pressures". Shares of Reckitt Benckiser rose 6% to £57.91 and were the biggest gainers in the FTSE 100 index.
Like-for-like net revenue rose at each of Reckitt's three divisions - hygiene, health and nutrition. The company said growth was fuelled by a mix of higher volumes and selling more expensive products and that it had a good start to the cold and flu season.
The UK has been hit by a virus that some reports have called "the worst cold ever" with sufferers experiencing respiratory problems and prolonged exhaustion. Doctors said the spread and severity of the virus was partly the result of people mixing less than normal during Covid-19 lockdowns last winter.
Laxman Narasimhan, Reckitt's chief executive, said: "We've delivered growth in each of our three GBUs and in each of our three geographic regions, with a balance of volume and price/mix across the portfolio. Nine of our ten largest brands are up double-digits on a two-year basis.
"Reflecting this strength, we now expect like-for-like net revenue growth for FY 2021 in the range of 1-3%. Despite significant cost pressures, the benefits of our pricing actions, mix and productivity programme, mean our margin guidance is unchanged, and we remain confident in our medium-term outlook."
Reckitt's business boomed in the early stages of the pandemic as demand surged for disinfectants and surface cleaners but at its annual results the FTSE 100 group said it expected a slower third quarter.
Keith Bowman, an analyst at Interactive Investor, said: "The problem for the entire sector is how rising costs are passed on to customers amid concerns about pressure on profit margins.
"These latest quarterly figures do offer some comfort. Sales growth is ahead of forecasts … and potential for a pick-up in [Reckitt's] cold and flu remedies persists as Covid restrictions ease."