Quiz sales slide 77% due to Covid-19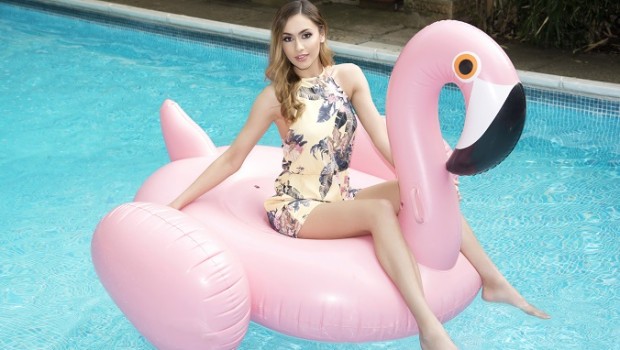 Fast-fashion retailer Quiz posted a 77% slump in sales on Wednesday as it took a hit from the Covid-19 pandemic, and announced the closure of some stores.
In an update on trading between 1 April and the end of August, Quiz said sales fell to £13m from £55.2m in 2019. The online segment saw a 54% decline to £8m, while sales at UK stores and concessions slid 89% to £2.9m. International sales were down 81% to £2.1m.
Meanwhile, gross margins were around 6% lower than the previous year as the retailer upped discounting due to lower demand. This level of discounting is not expected to continue for the remainder of the year.
Quiz said the Covid-19 pandemic "significantly" impacted sales during the period, with its stores and concessions closed from late March and online operations suspended for two weeks in April to protect staff at its distribution centres.
The company, which announced in June that it was restructuring its retail store portfolio, said it had made progress with renegotiating the lease arrangements with its landlords for its standalone stores.
Prior to the restructuring, it operated 75 standalone stores in the UK. So far, it has reopened 48 and expects to reopen a total of around 60 in the UK.
Further to the restructuring, Quiz closed its seven stores in the Republic of Ireland and three in Spain. It has decided not to reopen any of the Spanish stores, while in Ireland, four of the seven stores have reopened with negotiations ongoing over a further two.
Quiz said that while sales generated in UK standalone stores and concessions remain below the previous year, it is "encouraged" by the consistent improvement in like-for-like sales in recent weeks.
As far as the international business is concerned, sales have progressively improved since outlets began reopening.
At 0950 BST, Quiz shares were up 6.9% at 7.96p.
Broker Peel Hunt, which rates the stock at 'sell', said: "That the stores and concessions are down by miles in sales terms (89%) could not be helped, as many were either closed permanently or for long periods. However it could have been hoped that online picked up some of the slack, yet it too was down by 54% (April to August).
"The dressy range was sadly inappropriate at a time when nobody was going out and there is little hope that life will return to party-normality any time soon. Quiz was struggling anyway and has reconfigured the bricks and mortar side of the business (UK from 75 to 60 stores for example) and lease types and lengths are more appropriate. But attempting to make a forecast here before last year's prelims have come out (27 October) is challenging, so we put the numbers under review. There is £10m of headroom here, but not much else to ease the gloom."