Quilter shares rise as it swings to IFRS profit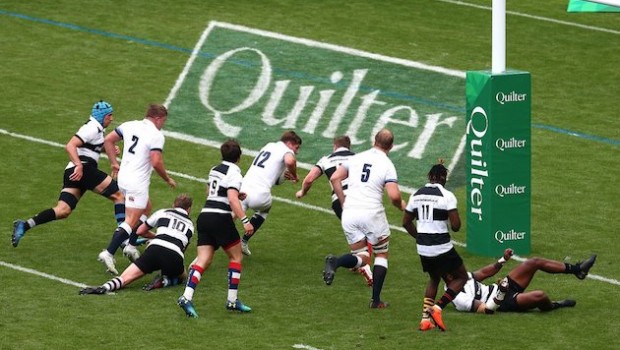 Quilter reported an 11% improvement in its adjusted profit for the year on Tuesday, with adjusted diluted earnings per share ahead 15% as well, as it recommended a final dividend of 3.3p per share.
The FTSE 250 company said assets under management or administration stood at £109.3bn on 31 December, which was down 4% year-on-year as a result of positive net flows of £2.7bn being more than offset by negative market performance of £7.8bn.
Net client cash flow, excluding Quilter Life Assurance, was £4.7b, down from £7.6bn year-on-year, and representing 5% of net client cash flow and opening assets under management or administration, down from 9% and in line with the board's medium-term target.
Integrated flows, excluding Quilter Life Assurance, fell to £4.7bn from £5.2bn.
Quilter saw an improvement in its operating margin to 30% from 29%, and in its revenue margin to 57 basis points from 56 basis points in 2017.
Adjusted profit before tax was ahead 11% to £233m, while on an IFRS basis, Quilter swung to a profit before tax from continuing operations of £5m, from a loss of £5m a year earlier.
Diluted earnings per share were 26.5p, surging from 8.6p year-on-year, with adjusted diluted earnings per share advancing 15% to 12.3p from 10.7p.
The board recommended a final dividend of 3.3p per share, which was in line with its dividend policy, and reported a Solvency II ratio of 190% after payment of the recommended final dividend, rising from 154% in 2017.
On the strategic front, Quilter noted that it completed its managed separation from Old Mutual and listed on the London and Johannesburg Stock Exchanges on 25 June.
It also successfully completed the sale of its single strategy asset management business on 29 June, with separation activity from that business said to be progressing "well".
A special interim dividend of 12p per share was paid on 21 September, returning £221m net surplus proceeds to shareholders.
An FCA investigation into the treatment of long-standing clients of closed life books concluded without sanction during the year, while Quilter's UK 'platform transformation programme' was now in its soft launch phase.
Migration planning was said to be "well advanced", and was expected to begin by the autumn, with total programme costs currently targeted to be at the upper end of the firm's guidance range.
Phased, multi-year optimisation plans were also underway, with Quilter targeting a four percentage point uplift in its operating margin by 2021.
Looking ahead, the board said that while macro-economic and political concerns could continue to weigh on investor sentiment in 2019, the company remained focussed on growing the business and confident in its strategic path and growth prospects.
"Quilter performed well in 2018 despite increasingly challenging market conditions as the year progressed," said chief executive officer Paul Feeney.
"We are delighted to report record profit with adjusted profit up 11% and adjusted diluted earnings per share up 15%.
"Although deteriorating investor sentiment over the course of the year made net client cash flows more challenging, the resilience in our integrated flows demonstrated that our business model is generating real traction with our customers."
Feeney said 2019 would be another important year for the business.
"We will substantially implement our new UK platform, progress our optimisation plans which will help to drive up our operating margin in 2020 and 2021, and we will increase numbers of advisers and investment managers to deliver high quality solutions that our customers need."
As at 0954 GMT, shares in Quilter were up 4.16% at 137.56p in London.