Quadrise inks joint development deal with BTG Bioliquids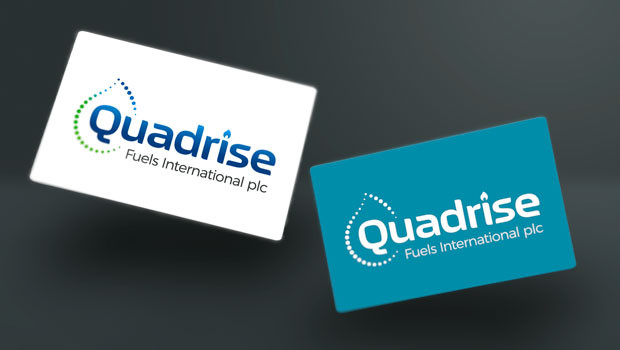 Quadrise announced a joint development agreement with BTG Bioliquids - a renewable biofuels specialist – on Thursday.
The AIM-traded company said the partnership would aim to explore the potential of BTL's fast pyrolysis bio-oil (FPBO) as a cost-effective and renewable fuel source in Quadrise's bioMSAR solution.
It said BTL's proprietary pyrolysis technology had the ability to convert abundant agricultural and forestry residues, including sawmill waste, into FPBO.
That homogeneous energy carrier could directly substitute fossil fuels, or undergo further processing to create advanced biofuels.
BTL's technology was already employed in three FPBO producing plants in the Netherlands, Finland, and Sweden.
Through the joint development agreement, Quadrise and BTL would collaborate to investigate the use of BTL's FPBO within Quadrise's bioMSAR solution.
The agreement would also allow for Quadrise to supply its MSAR blending technology to BTL's licensed plants or biorefineries, pending future agreements with BTL or its licensees.
To advance their research efforts, Quadrise and BTL said they were planning to conduct a joint research programme aimed at developing stable bioMSAR emulsions incorporating BTL's FPBO.
The initial focus would be on laboratory formulations of FPBO-bioMSAR emulsions at the Quadrise research facility.
Successful formulations generated during that phase were expected to progress to diesel engine tests within the next 12 months.
On mutual agreement, third-party testing for marine applications was then anticipated to follow, to expedite the development of bioMSAR Zero.
"Advanced biofuels derived from woody biomass remain potentially the most price competitive net-zero biofuel solutions," said chief executive officer Jason Miles.
"This joint collaboration fits well with our plans to commercialise bioMSAR with MSC Shipmanagement and others, as well as advancing our programme to supply net-zero bioMSAR by 2030.
"BTG Bioliquids' fast pyrolysis bio-oils combined with Quadrise's bioMSAR technology should provide a compelling solution for the marine sector to accelerate decarbonisation and emissions reduction efforts economically and safely."
At 1353 BST, shares in Quadrise were up 19.41% at 1.195p.
Reporting by Josh White for Sharecast.com.