PZ Cussons Q1 revenues fall on lower hygiene sales; FY profits rise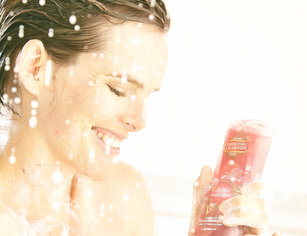 Soap maker PZ Cussons posted higher full-year profits as sales of hygiene products soared, but said first quarter sales had fallen against tough comparators during the height of the Covid pandemic.
The maker of Imperial Leather soap said revenue for the three months to August 28 fell 9% to £131.4m driven by a reduction in hygiene product sales. However, it expected revenue to return to growth in the second quarter and annual adjusted pre-tax earnings would be within guidance despite inflationary pressure, Cussons added.
For the year to May 31, adjusted profit before tax from continuing operations rose to £68.6m from £61.8m last year.
Revenue increased to £603.3m from £587.2m. A final dividend of 3.42p a share was declared, taking the total for the year to 6.09p each.
"The medium-term outlook remains in line with our expectations and we have confidence that our brand and market portfolio will emerge strongly once we cycle through the unprecedented demand for hygiene products at the start of the pandemic," said chief executive Jonathan Myers.
"We continue to navigate the well-publicised inflationary pressures on commodities and freight. We have a co-ordinated effort underway to reduce product, manufacturing and logistics costs that the consumer does not value while also accelerating our Revenue Growth Management plans to drive price / mix."
AJ Bell investment director Russ Mould said Cussons had tough comparators to beat, given how last year's reporting period saw an unprecedented surge in sales.
"Furthermore, last year it barely had to do any cut-price promotions to shift products as demand went through the roof, implying that profit per bottle could be less this year if it reverts to historical discounting trends," he said.
"Fast forward to the start of its new financial year and there are pressures across the board, principally tough comparative figures to beat, significant cost inflation and ongoing disruptions to supply chains. "
"The company says it should still hit earnings forecasts if life doesn't get worse, but the sharp decline in its share price in response to the trading update would suggest that investors don't believe it will hit those estimates."