PureTech first-half mixed as it makes good clinical progress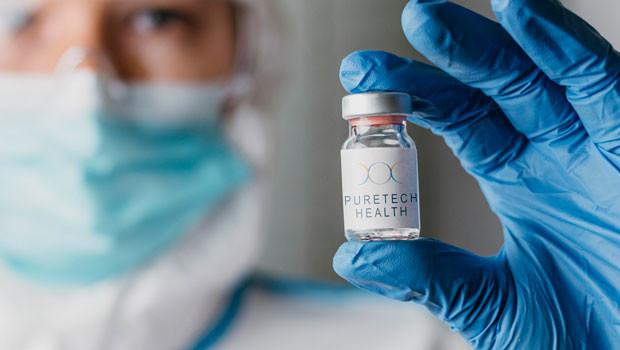 PureTech Health reported total first-half revenue of $7.03m on Thursday, up from $5.84m year-on-year.
The London-listed firm said its operating loss, however, widened to $101.19m for the six months ended 30 June, from $68.08m a year earlier.
Its total loss before tax, meanwhile, narrowed to $55.96m, from $94.93m a year ago.
Level cash and cash equivalents as at 30 June totalled $341.4m, down from $418.9m at the end of December, and consolidated cash and equivalents stood at $365.9m, compared to $465.7m six months earlier.
The company said its founded entities strengthened their collective balance sheets by attracting gross proceeds of $113.5m in equity investments during the first half.
Since the period ended, PureTech said its founded entities attracted additional gross proceeds of more than $1bn.
Between July 2018 and Thursday's report, the board said the founded entities had raised funding of $3.1bn, of which $2.9bn, or 95.3%, was from third parties.
Operating expenses for the period totalled $108.2m, up from $73.9m a year earlier, while PureTech initiated a share buyback programme up to a maximum consideration of $50m.
PureTech said it would receive aggregate proceeds of up to $115.4m, net of transaction fees, through the sale of Karuna shares in August.
"The first half of 2022 has been an exceedingly strong period for PureTech," said founder and chief executive officer Daphne Zohar.
"Our mission is to change the treatment paradigm for patients with devastating diseases, and we have made great progress towards that goal, particularly on the heels of stellar topline results from Karuna's phase 3 trial evaluating KarXT in adults with schizophrenia.
"KarXT, which was invented at PureTech, demonstrated notable improvements across symptom domains, and was not associated with the debilitating side effects of weight gain, sedation and movement disorders seen with existing treatments."
Zohar said it was now poised to potentially be the first new class of medicine in more than 50 years for patients living with schizophrenia.
"As a co-inventor of KarXT, we have the right to receive royalties, sublicense income and milestone payments in addition to the value of our equity.
"Across our wholly-owned pipeline are examples of other programs that we have developed in a similar way to Karuna's KarXT, where we start with an approach or candidate that has proof of human efficacy, but key limitations have hindered the class from reaching its full potential.
"Through the expertise of our experienced research and development team and our network of industry-leading collaborators, we strive to overcome barriers to unlock potential new classes of therapeutics for the benefit of patients."
Daphne Zohar said that in addition to Karuna, several of the company's other founded entities also made "notable" progress.
"Most recently, Akili began trading on Nasdaq, becoming the fourth of our founded entities to be publicly traded, and, together with Karuna, Gelesis and Vor Bio, bringing the value of publicly-traded founded entities created by PureTech to over $9bn.
"Gelesis also continued to grow its revenue from Plenity4 sales, generating $16.5m in net product revenue in the first half of 2022, resulting in an increase of 212% year-over-year.
"We look forward to carrying this success forward into another catalyst rich period as we unlock the potential of validated efficacy to deliver new classes of medicine for patients with devastating diseases."
At 1023 BST, shares in PureTech Health were up 1.21% at 251p.
Reporting by Josh White at Sharecast.com.