Pure Gold Mining makes progress at Madsen Red Lake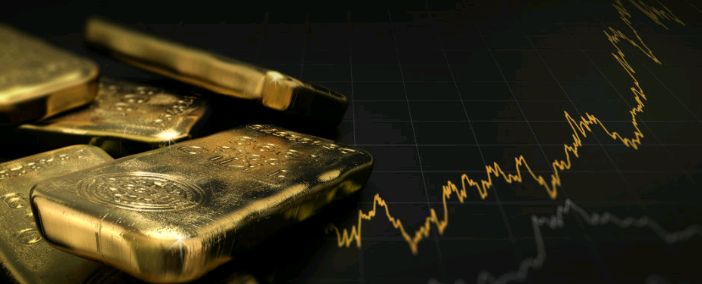 Pure Gold Mining reported the completion and advancement of a number of "key milestones" on its 100%-owned Madsen Red Lake Mine project in its third quarter update on Friday.
The London and Toronto-listed firm noted that during the quarter, it awarded the surface engineering and procurement contract to JDS Energy & Mining, in partnership with Hatch and Knight Piesold, for the mine.
Additionally, it awarded the underground mine design engineering contract to Dumas Mine Contracting.
With the engagement of its engineering partners, the company said it had commenced construction.
Detailed design work on surface infrastructure, as well as underground electrical distribution, mine ventilation, mine service design and stope optimisation had been initiated, as well as equipment sourcing, including the purchase of mining equipment and the procurement of long lead time items.
Hiring had also started, with key roles on the owner's construction team as well as site specific staffing in human resources, safety and environmental, procurement, and mining.
Mining equipment purchases had also commenced, the board said, explaining that it had begun to identify and purchase its mining fleet of equipment in anticipation of starting underground development in November.
On the exploration front, Pure Gold said surface drilling at Madsen during the quarter continued, with ongoing drilling along the Madsen Red Lake mine trend adding 530 metres of mineralised strike length to the Wedge zone, expanding the deposit footprint by 85% and continuing the progression of that zone.
Drilling highlights during the quarter included a 90 metre northeast step-out on the Wedge deposit intersecting near surface, high-grade gold in hole PG19-677, returning 24.4 grams of gold per tonne over one metre.
A 440 metre southwest step out intersected 12.4 grams of gold per tonne over 1.1 metres from hole PG19-657, extending the length of the Wedge zone to 1,150 metres and extending seven kilometres from the northeastern extents of the Madsen deposit.
Pure Gold said drilling aimed at extending and upgrading resources in the Wedge area was also still successful, with drill highlights including 11.7 grams of gold per tonne over one metre from drill hole PG19-661, and 5.1 grams of gold per tonne over seven metres from drill hole PG19-664, including 19.3 grams of gold per tonne over one metre.
In addition, the firm said it intersected a 10 metre wide gold bearing zone of 2.2 grams of gold per tonne over 10.4 metres, including 4.9 grams of gold per tonne over 2.1 metres in a widespread gap, midway between its high grade '8 Zone' at depth and near surface 'Russet South' mineral resources, which the board said clearly established the prospectivity of that setting and opened up a "brand new target area" for discovery.
The company said it planned to continue to test that new target in the coming months.
"Pure Gold is focussed on advancing high quality assets that host the key traits of economic mines - grade, scope, size potential and access to infrastructure in mining-friendly jurisdictions," the board said of its outlook.
"Our key asset is Madsen which comprises in excess of 4,600 hectares of primarily patented mineral claims in the prolific Red Lake gold camp of Northwestern Ontario and hosts two significant former gold producers including the Madsen Mine with previous gold production of 2.6 million ounces."
Pure Gold said that, despite challenging market conditions, in the second quarter it secured access to around $167.5m in funding to advance Madsen, including a $65m project finance facility and a $25m gold metal stream, as well as a $47.5m equity raise.
"Upon satisfactory receipt of permits and other customary conditions, the company believes it has sufficient funds available to fund construction and development of the project.
"According to the Madsen feasibility study completed in February, mine construction and development will require an estimated $95m, including contingency and start-up and working capital.
"In August, we commenced the selection process to engage engineers to commence detailed engineering for the construction of surface works and mill upgrades and underground ramp and stope development."
A detailed project schedule, with finalised costing, would be derived from the detailed engineering, which was expected to be completed in November.
"On receipt of this detailed schedule and costing the Company will initiate the construction phase of its development plan and begin underground mine development."
At 1458 GMT, shares in Pure Gold Mining were down 2.31% at 34.68p in London.