Provident review of consumer credit division 'nearing completion'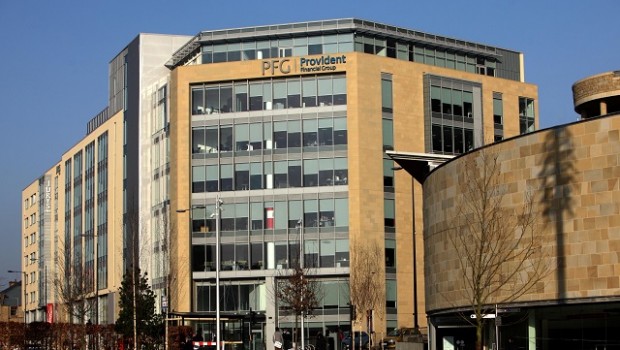 Doorstep lender Provident Financial said on Tuesday that a review of its consumer credit division (CCD) is nearing completion and the outcome will be announced with its full-year results next week.
The company was responding to media speculation that the loss-making business will be shut. Over the weekend, The Mail on Sunday reported that Provident will also close its online lending business, Satsuma, to focus on its credit card business, Vanquis Bank, and its car finance operation, Moneybarn.
"PFG notes the recent media coverage regarding the previously announced operational review of its Consumer Credit Division (CCD) including, as an option, the possibility of a managed run-off of its home credit and Satsuma businesses," the company said.
"The group confirms that, whilst no decisions have been made, the review is nearing completion and the outcome will be announced with the group's full year 2020 results, to be published on Monday 10 May."
The Mail cited one source as saying that Provident is preparing to pull back from the market via a so-called 'collect out' plan, where it will try to claw back loans while winding down the entire operation.
At 1145 BST, shares were down 2.7% at 238.20p.
Broker Shore Capital, which rates the shares at 'buy', said: "The group had already indicated that it may be forced to place CCD into administration or liquidation if a Scheme of Arrangement (the 'Scheme') that is designed to cap the cost of customer complaints at £50m (plus £15m of administration costs) is not successful.
"The Scheme recently received initial approval from the courts to move to a creditor vote which is scheduled to take place at a meeting that will be held on 19th July 2021. We are confident that the Scheme will receive the necessary level of creditor approval as the alternative would likely see claimants receive nothing. As such, we think insolvency proceedings, which would involve a messy run-off and likely further reputational damage for the group, will be avoided."
Shore also noted that Provident had previously indicated that it would like to evolve its unsecured lending operations in due course to serve a broader cohort of customers, taking into account most recent sector regulation, as well as the recently published Woolard Review.
"This, in our view, has already given some indication that the group would like to shift its business model away from high cost credit and towards a mid cost credit model. As such, it would not be entirely surprising if the group does indeed conclude that a managed run-off of its home credit and Satsuma businesses is appropriate," it added.