Polymetal swings into the red as Russian pressures mount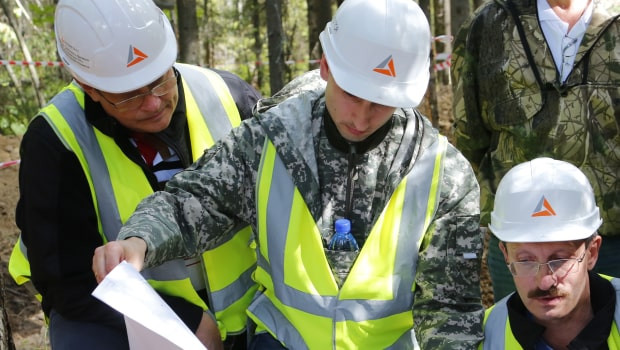 Polymetal International swung to a half-year loss after gold sales lagged production, the mining giant said on Thursday.
Revenues at the miner, which has extensive operations in Russia, fell 18% to $1.05bn in the six months to 30 June. Within that, gold sales were down 23% while silver sales increased 9%.
Averaged realised gold prices rose 4% while silver fell 14%, in line with the wider market; group adjusted earnings before interest, tax, depreciation and amortisation fell 35% to $426m. The net loss was $321m, against a net profit of $419m a year previously.
Polymetal said: "Gold sales lagged production due to the bullion inventory accumulated across the group's mines located in the Russian Federation.
"The gap between sales and production is expected to start closing during the third quarter, as the company ramps up exports sales to various Asian markets."
Net debt surged to $2.8bn from $1.6bn a year previously. Capital expenditure fell to $373m from $375m, although it was still more than the firm had expected.
Vitaly Nesis, chief executive, said: "Polymetal continued to maintain operational stability in the first half, despite operating in a persistently challenging external environment. Significant disruption in traditional supply chains and sales channels constrained cash flow generation, and let to an increase in net debt.
"The management team continues to focus on ensuring the long-term business viability and value creation."
Polymetal has been hit hard by Russia's invasion of Ukraine, and its shares are now down 84% in the year to date. Polymetal has assets in both Russia and Kazakhstan, and is Russia's second largest gold producer.
In July, the firm said it was considering disposing of its Russian operations, part of a plan to restore shareholder value by allowing the market to "appropriately value the company's Kazakhstani assets and de-risk its ongoing operations".
However, since then a presidential decree has prohibited the sale of specific Russian assets, including gold miners, if they are owned or controlled by residents of countries deemed "unfriendly" by Moscow.
Polymetal, which is based in the UK, an "unfriendly" jurisdiction, said the decree had placed "significant restrictions" on the planned disposal. It added: "The company continues to evaluate all available options to modify its asset holding structure in order to maximise shareholder value."
Shares in the former blue chip were down 10% at 202.8p as at 0900 BST.