Polymetal says mines operating as usual amid Ukraine crisis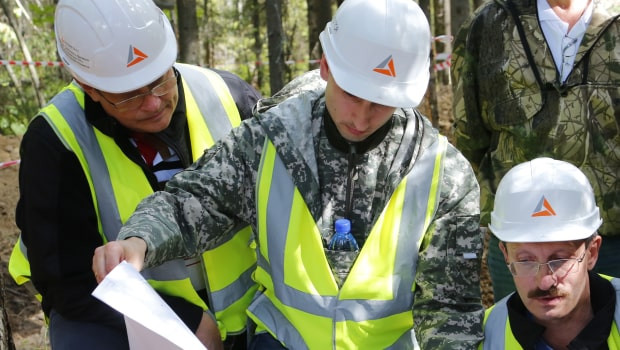 Polymetal International said its mines in Russia and Kazakhstan were operating as usual and that sanctions linked to the invasion of Ukraine had not affected it so far.
The gold and silver miner said the escalation of the conflict in Ukraine meant additional, more severe sanctions against Russia by the US, EU and UK were more likely. These could affect Russian banks and mining companies but Polymetal said sanctions directed at it were unlikely.
The company issued the statement after its shares fell more than 40% in response to Russia's invasion of Ukraine. At 12:16 GMT the shares were down 36% to 698.8p.
Polymetal said it had started contingency planning to keep its business running including selecting equipment suppliers, securing sales channels and liquidity management. The company stuck to its production and cost guidance for 2022 and the 2 March publication date for its 2021 results.
"In response to the escalation in Ukraine, Polymetal reports that all its operations in Russia and Kazakhstan continue as usual," Polymetal said. "The sanctions announced to date have not affected Polymetal."