Polymetal puts $0.5m into new joint venture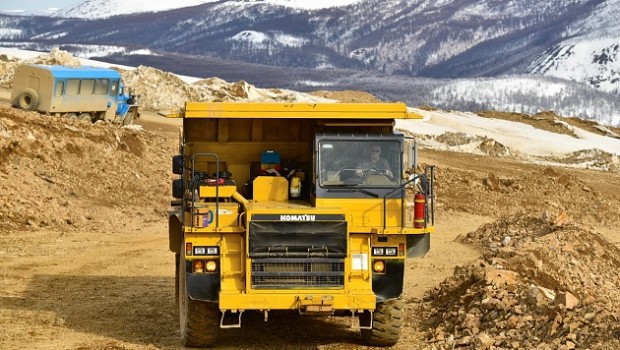 Polymetal announced an initial investment of $0.5m in exchange for a 35% stake in a joint venture with a junior on Tuesday, holding an exploration license for the Pekinskaya area of Russia's Taimyr Peninsula, which adjoins the existing Taimyr joint venture.
The FTSE 100 company said it may acquire up to a 70% interest in the venture by funding RUB 173m (£1.69m) in cash of exploration expenditures in three stages aligned with the relevant field seasons.
It said the first stage was the initial acquisition of a 35% stake in the joint venture through a RUB 40m cash investment in newly-issued share capital.
The second stage would see it increase its stake up to 63% ownership for a further investment of RUB 85m in newly-issued share capital by March 2021, following the first field season results assessment.
Finally, the third stage would see the company increase its stake up to 70% ownership for a further investment of RUB 48m by March 2022, following the second field season results assessment.
Polymetal said it could also provide loans to the joint venture to fund extra exploration costs in the second and third stages, and finance three additional field seasons post 2022.
It said it was granted a call option exercisable between 2023 and 2026 to acquire the remaining interest in the venture following a JORC-compliant mineral resource estimate.
The Pekinskaya exploration license covers an area of 97 square kilometres, and together with the contiguous Taimyr joint venture, they represented an area of 359 square kilometres.
"Through this new joint venture Polymetal has expanded its footprint in the highly prospective Taimyr region with the potential to discover a significant copper-gold porphyry mineralisation", said group chief executive officer Vitaly Nesis.
"We continue to be committed to further development of our exploration portfolio through partnerships with juniors in the regions of our presence."
At 0931 GMT, shares in Polymetal International were up 2.27% at 1,597.5p.