Polymetal flips into negative free cash flow amid sanctions, but upbeat on outlook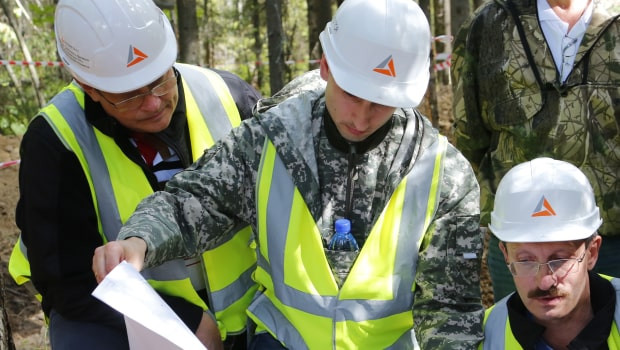 Polymetal decided to forego dividend payments for 2022 in order to preserve flexibility in navigating what it termed "a highly volatile and uncertain external environment".
But the outfit's boss, Vitaly Nesis, sounded an upbeat note, saying: "We start 2023 from a position of relative strength and expect the resumption of free cash flows and a reduction in net debt over the course of the coming year."
For the year year ending on 31 December, the precious metals' miner reported a surge in operating costs due to the sanctions against Russia, which resulted in a drop in profits, negative free cash flow and a higher net debt position.
Revenues drifted lower by 3% to $2.80bn, as the price of gold slipped 2% and that of silver by 12%, offsetting higher sales volumes.
All-in sustaining cash costs jumped 31% to reach $1,344 per ounce of gold equivalent.
Polymetal referenced double digit domestic inflation, which impacted the cost of consumables ranging from explosives, to equipment spares and cyanide, logistical costs or the stronger rouble/US dollar exchange rate.
Nonetheless, AISC were in line with the miner's guidance.
Capital expenditures on the other hand increased 5% to $794m, versus guidance for between $725-775m.
In adjusted terms meanwhile, earnings before interest, taxes, depreciation and amortisation shrank by 31% to $1.02bn as Polymetal's EBITDA margins narrowed by 15 percentage points to 36%.
A net loss of $288m was incurred for the year due to the decline in EBITDA and $653m of non-cash impairment charges.
The miner flipped into negative free cash flow for the year to the tune of $445m, against positive FCF of $418m in 2021.
Lower profits, higher capital intensity and a "very significant" expansion in working capital saw net debt end the year at 2.35 times EBITDA, up from 1.13 during the previous year.
As a result, the company opted not to propose a dividend, having paid out $2.31 per share in 2021.
As of 0950 GMT, shares of Polymetal were falling by 4.09% to 211.0p