Polymetal approves building of second POX line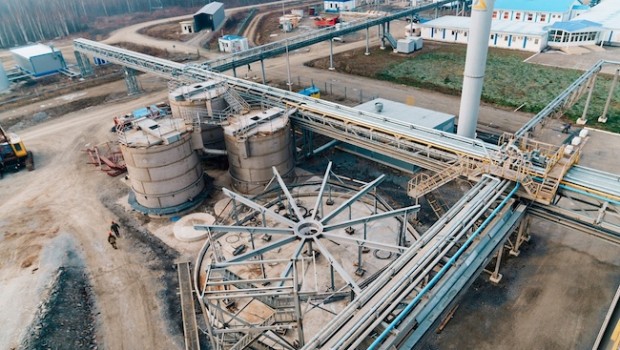 Polymetal International expects to improve the quantity of gold it extracts from its mines and its environmental credentials as directors gave the green light to immediately begin construction of a second pressure oxidation line in Russia.
The POX-2 project, which will be constructed next door to the current POX facility in the city of Amursk, was approved on the basis of the recently completed feasibility study and a $431m capital expenditure funded entirely from operating cash flows.
The project will result in the incremental production of roughly 30-35,000 oz of gold per year from the same amount of feedstock and will, on average, lower cash costs by $100-150 per ounce for 500,000 oz of annual gold production. The plant will process 250,000-300,000 tonnes per year of concentrate.
The company said the second POX line will "meaningfully increase" the value of its refractory reserve base, comprising approximately 55% of total ore reserves, with all refractory concentrates retained for in-house processing as opposed to selling to third-parties via off-take agreements.
"POX-2 leverages our core technical capabilities and creates substantial value. It also fully de-risks our business model by eliminating dependence on concentrate off-take markets", said chief executive Vitaly Nesis.
"Emerging trends in the global gold mining industry make POX-2 a crucial element of the company's long-term strategy".
Indeed, the treatment of third-party refractory concentrates has grown considerably as a market in Russia and globally in recent years.
Polymetal also said that POX-2 will ensure "strategic security of downstream processing" amid the tightening environmental regulations in China, currently the main market for refractory gold concentrates.
"The environmental footprint of the company's value chain will shrink drastically on the back of substantial reductions in air pollution, water usage, and solid toxic waste."