Phoenix ups dividend, posts record cash generation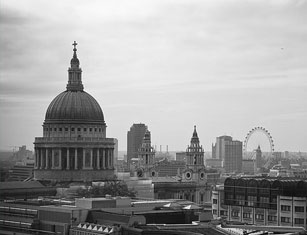 Phoenix posted record annual cash generation and an increased dividend as it unveiled new cash targets.
The FTSE 100 company generated £1.7bn of cash in the year to the end of December, beating its target range of £1.5bn to £1.6bn. It proposed a final dividend of 24.1p a share, up 3% from a year earlier and taking the annual payout to 47.5p a share, up from 46.8p.
Operating profit rose to £1.2bn from £810m including the acquisition of ReAssure in 2020. Assets under administration increased to £338bn from £248bn.
Phoenix said its target range for cash generation in 2021 was £1.5bn to £1.6bn and increased its 2021-2023 target to £4.4bn from £4.2bn. The group increased its target for synergies from the ReAssure acquisition by 30% to £1.05bn based on higher capital synergies and more cost cuts.
Andy Briggs, chief executive, said: "2020 was a landmark year for Phoenix during which we completed the acquisition of ReAssure and became the UK's largest long-term savings and retirement business. We delivered record cash generation of £1.7bn, our solvency balance sheet remained resilient, we delivered our highest ever year of open business growth, and we have recommended a 3% increase in our 2020 final dividend."
After buying Standard Life's insurance arm in 2018 Direct Line agreed to acquire the Standard Life brand from Standard Life Aberdeen in February 2021. After starting as a buyer of closed life insurance funds the group now has an "open" business offering savings and investment products to new customers.