Pets at Home profits beat expectations, shares jump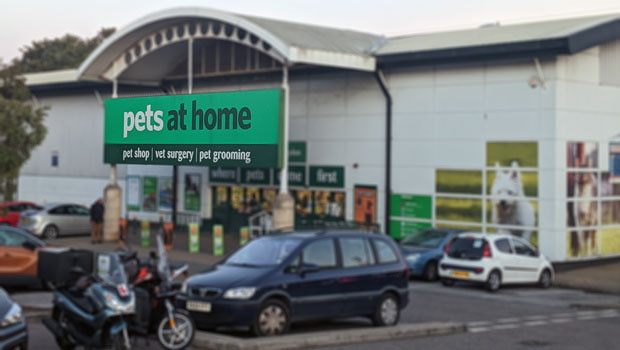 Pets at Home reported an above-forecast jump in annual profits on Wednesday, driven by strong demand across the pet care market.
Revenues at the retail and veterinary business came in at £1.32bn, up 15.3% on the previous year, or 15.8% on a like-for-like basis. Retail sales rose 15.8% on a like-for-like basis, to £1.21bn, while vet group revenues increased 17.1% on the same basis, to £108.4m.
Underlying proforma pre-tax profits surged 65.3% to £144.7m, ahead of expectations for around £141m.
Outgoing chief executive Peter Pritchard said: "Despite another period characterised by significant and evolving external challenges, our performance this year has been noteworthy, delivering record sales, profit and cash flow.
"We are well placed to accelerate growth in market share."
Looking to the current year, the group said the pet care market remained "robust", with growth in customer spend maintained across all categories and channels.
It continued: "Notwithstanding enduring industry-wide inflationary pressures, which we continue to manage proactively, in particular the impact of raw material, energy and freight costs, we anticipate the 2023 full-year underlying pre-tax profits, excluding the impact of the accounting policy change, will be in line with analyst consensus, which is currently £151m with a range of £146m to £157m."
As at 0830 BST, shares in the FTSE 250 retailer were ahead 7% at 299.68p.
Pritchard, who has been with the company for 11 years, will step down at the end of this month. He will be replaced by Lyssa McGowan, formerly chief consumer officer at Sky TV and a former non-executive director of supermarket chain Wm Morrison.
Eleonora Dani, analyst at Shore Capital, said: "As we continue to believe that [Pets at Home's] valuation does not reflect the underlying quality of the business, we reiterate our 'buy' recommendation.
"We think Pets at Home represents an opportunity within a retail sector where there are significant challenges but little in terms of value."