Pets at Home backs FY guidance as interim profits jump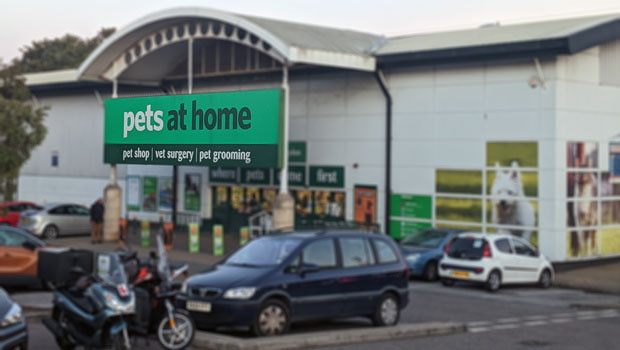 Pets at Home backed its full-year profit guidance on Tuesday as it posted a jump in interim profit and revenue, highlighting a rise in pet ownership.
In the 28 weeks to 7 October, total group revenue was up 18% to £677.6m, with underlying pre-tax profit 77.2% higher at £70.2m. On a like-for-like basis, revenue grew 22.2%.
The company declared an interim dividend of 4.3p a share, up 72% on the same period a year ago.
Pets also reaffirmed its FY22 guidance for underlying pre-tax profit to be at the top end of the current range of analyst expectations.
It said that stronger-than-expected and continuing growth in the pet population over the past 18 months was materially increasing the size of its addressable market. "In conjunction with our continued strong performance and good progress across strategic initiatives, we now see a pathway to £2.3bn of customer revenue across our business over the medium term, compared to the £1.4bn achieved last year".
Chief executive Peter Pritchard said: "Our business has never been more robust. Our pet care strategy continues to deliver, we continue to take market share and improve spend per customer and the benefits of our investment in capacity and capability are really starting to deliver.
"Notwithstanding some near-term, industry-wide challenges, we continue to grow ahead of our plans and, based on trading year to date, we are on track to report a record year of sales and profit growth."