Pets at Home announces CEO departure, ups FY profit expectations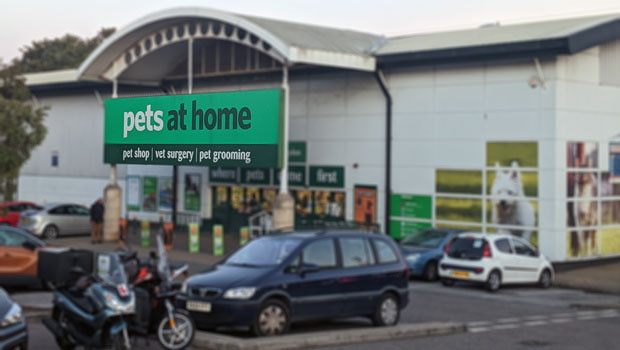 Pets at Home announced the departure of its chief executive on Wednesday as it upgraded its full-year profit expectations.
CEO Peter Pritchard will step down from his role next summer after 11 years with the business. The company said he will remain "fully engaged" as CEO until late May 2022, to oversee the presentation of the preliminary results and to ensure a smooth transition period to his successor.
Chairman Ian Burke said: "On behalf of the board and colleagues across the group, I would like to thank Peter for his significant contribution to Pets at Home since becoming CEO in 2018.
"His tireless work and dedication as leader of this great business has given it a very firm foundation for growth long into the future, for which we are all very grateful. We will all be very sorry to see Peter go, and he will leave us next summer with all our best wishes."
Pritchard said: "Having completed everything that I set out to achieve in 2018, next summer is the right time to take well-earned rest and to hand over the reins to a new leader who will continue this journey in becoming the Best Petcare Business in the World."
Pets also said that based on trading in the year to date, it anticipates group underlying pre-tax profit for the 53 weeks to 31 March 2022 will be at the top end of the current range of analyst expectations of between £128m and £135m, ahead of previous guidance.
"The UK pet market remains robust, and the strong performance witnessed across both parts of the business during the second half of last year has continued throughout the past six months," it said.
At 1010 GMT, the shares were down 2.1% at 488.78p.
Broker Peel Hunt said "Peter Pritchard is a big loss".
"We believe he has done an outstanding job guiding the company over the past three years, has taken it to a much higher level of underlying profitability, and has improved many business practices."
Analysts Jonathan Pritchard and John Stevenson said the lack of an immediate replacement suggests this may have been a surprise to the wider board.
Sophie Lund-Yates, equity analyst at Hargreaves Lansdown, said: "The market reaction to Pets at Home's CEO walking away is simple disappointment. Mr Pritchard has overseen an impressive turnaround, and guided the Pet superstore through astonishing growth during the pandemic.
"However, this is a natural time to walk away. This isn't a case of a less savoury ousting or running for the hills. The baton being passed onto any successor is in a much better condition than it was, and the wider challenge for the newcomer will be coming up with ways to keep gathering momentum."