Petrofac scraps dividend, swings to loss as Covid slams oil price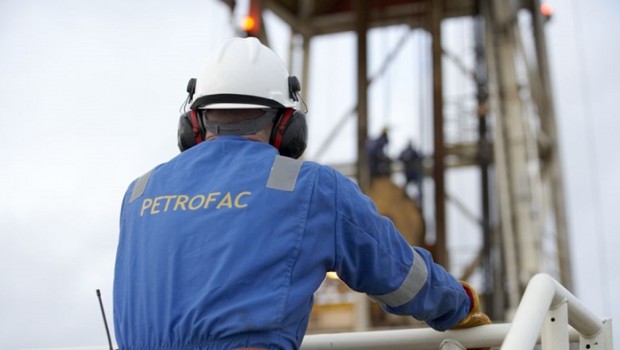 Petrofac swung to a loss and scrapped its dividend as the slump in oil prices caused by the coronavirus pandemic forced the company and its customers to delay projects.
The oil-services company reported a net loss of $78m for the six months to June 30 compared with a $139m profit a year earlier.
Petrofac also booked $99m in exceptional costs, including a $64m impairment charge after a review on its offshore exploration Block PM304 in Malaysia.
Business performance profit, which excludes exceptional items, slumped to $21 from $154m.
The company said it would would not pay a dividend to save cash and strengthen its balance sheet, adding that it did not expect to resume payments until there was a sustained recovery in new order intake.
Petrofac's order book fell to $6.2bn down from $7.4bn at the start of 2020.
The company's engineering and production services said sturdy project-related activity was offset by a modest decline in operations, the Covid-19 related closure of training centres and a lower contribution from associates. An expected year-on-year reduction in margins was partly mitigated by overhead cost reductions, the company said.
"We remain confident that the actions we have taken to strengthen the balance sheet, invest in our core capability and reduce structural costs will best position us for the recovery when it occurs."
"Whilst Covid-19 and low oil prices are continuing to disrupt business activity and delay project awards, there are early signs of improvements in the supply chain and government related restrictions are easing."
Hargreaves Lansdown analyst Nicholas Hyett said revenue and profits at Petrofac's engineering & production business – which is more exposed to essential maintenance activity – held up well.
"However, the real challenge for Petrofac is keeping new orders ticking over. The order book has shrunk again, and commentary around new orders isn't encouraging (with awards delayed into next year). By then Petrofac will have burned through another $1.7bn of its existing backlog," he said.
"While cost savings might be making the business more efficient, even the most efficient business can't make money without any projects to work on. The group's keen to point to offshore wind projects as a potential source of contracts, but we suspect that in the short term it will be new oil & gas projects that are key to recovery and the outlook there isn't terribly promising."
However, Hyett warned that the long-running Serious Fraud Office probe into the activities of former Petrofac employees, which saw executive David Lufkin convicted of paying bribes in Iraq and Saudi Arabia, still hung over the firm and "should the investigation result in a significant cash penalty...that will significantly increase the pressure on the group".