Petra Diamonds earnings rise, CEO Dippenaar to step down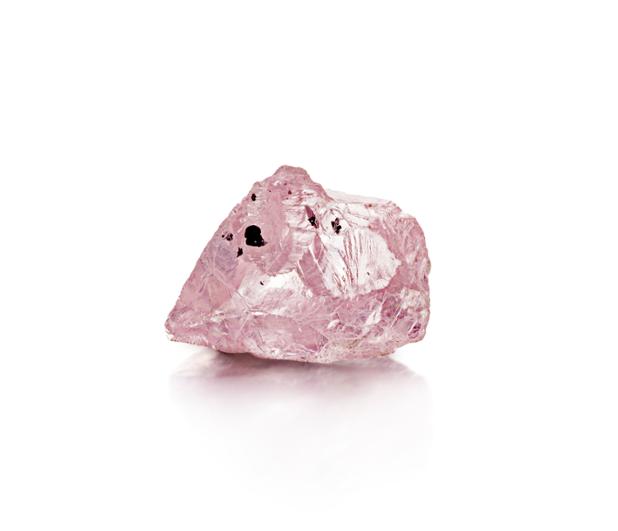 Petra Diamonds posted a rise in full-year adjusted earnings on Monday as it announced the departure of long-serving chief executive officer Johan Dippenaar.
In its preliminary results for the year to 30 June, Petra said adjusted earnings before interest, taxes, depreciation and amortisation increased 37% to $195.4m, with revenue up 25% to $495.3m and profit from mining activities 33% higher at $205.1m.
Meanwhile, group production was up 19% to 3.8 million carats excluding the KEM joint venture, which is being sold, and the company said it was on track to achieve its previously stated guidance of between 3.8m and 4m carats for FY2019.
RBC Capital Markets said EBITDA came in below its estimate of $203m, but this was largely due to the stripping out of the KEM JV.
Dippenaar said: "FY 2018 yielded good operational results, the highest on record to date, in spite of the challenges experienced in FY 2017 and H1 FY 2018, and this was underpinned by strong safety performance across the group.
"Learning from past challenges, the group's focus is to regain investor confidence by the continued optimisation of operations, thereby delivering consistent production output with efficient operating and capital expenditure. Petra remains on track to generate free cash flow, enabling the company to achieve a reduction in leverage to its target of two times or less consolidated net debt to consolidated EBITDA by the end of FY 2020."
Petra also confirmed that a process to identify a successor for the CEO position has commenced, with Dippenaar due to step down when an appointment has been made. Petra said the CEO change was in line with its development from a phase of intensive capital expenditure and expansion to a focus on steady state operations.
Russ Mould, investment director at AJ Bell, said: "While that seems a reasonable explanation for the CEO change, one has to wonder if the timing of the announcement was spurred on by a very weak share price. Investors in such circumstance demand change when everything is looking bleak and one could speculate that Dippenaar has fallen on his sword."
Chairman Adonis Pouroulis said: "Johan has led Petra through a long period of significant growth, taking the company's annual production from approximately 175,000 carats in FY 2006 to 4.6 million carats in FY 2018, and establishing the company as a leading independent diamond producer.
"As Petra now approaches the final stage of its expansion plans, it is positioned to reap the benefits and, in line with the Nomination Committee's Succession Plan, a successor for the CEO position will be appointed in due course. Johan will continue in the role of CEO until this time and will work closely with the board to ensure an efficient handover. I would like to take this opportunity to express the board's sincere gratitude for all that he has done for Petra."
RBC Capital Markets said: "Although there will be normal uncertainty until the new CEO takes charge, this change is likely to be taken well by investors following the negative share price performance and additional rights issue required to complete the capital programme."
At 1033 BST, the shares were up 5.6% to 38.72p.