Peter Toth takes new role on Rio Tinto executive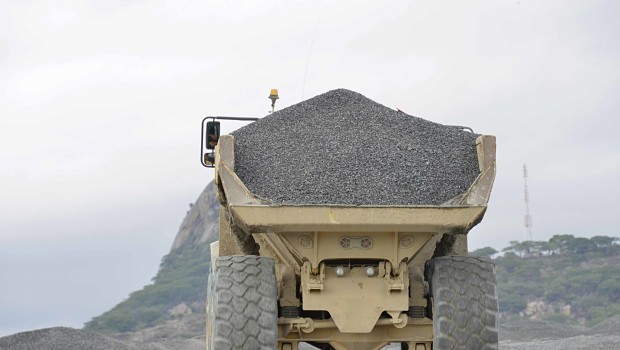 Rio Tinto has added a new role to its executive committee, it announced on Wednesday, with Peter Toth becoming group executive of strategy and development.
The FTSE 100 mining giant said Toth would focus on leading the company's transformation efforts around portfolio, climate change, and closure, working in partnership with the product group and commercial teams.
He would also assume responsibility for Rio Tinto Exploration and Ventures.
The firm also said Stephen McIntosh, group executive of growth and innovation, and health, safety and environment, had decided to retire after more than 30 years with Rio Tinto, leaving the company on 30 September.
McIntosh joined Rio Tinto as an exploration geophysicist in 1987, and led the exploration team from 2011 to 2016, joining the executive committee in 2016.
During his time with the company, he built "strong" exploration, project and technology capabilities, the board said.
With McIntosh's departure, Mark Davies would assume the role of group executive of safety, technical and projects, with a focus on maintaining the company's commitment to safety, health and environment, and building on its efforts in technology and project delivery to support operational excellence.
Both Toth and Davies would join the Rio Tinto executive committee on 1 October, reporting to chief executive Jean-Sébastien (J-S) Jacques.
London-based Toth, a dual Hungarian and Australian citizen, joined Rio Tinto in 2014 as global head of strategy.
In 2015, he became head of corporate development, with responsibility for corporate strategy, including climate strategy, and business development.
The board said that he had more than 25 years of experience in the resources industry globally, and was the chief executive of ASX-listed OM Holdings, an integrated manganese and silicon company, between 2008 and 2014.
Before that, he spent 14 years with BHP in a range of roles, including the head of marketing for carbon steel materials.
Davies, meanwhile, is an Australian citizen, and would bring "extensive" international experience gained over 25 years with Rio Tinto in Australia, the US, the UK and Singapore, the board said.
He joined the company in 1995 as a senior mechanical engineer, and had worked in various operational and functional leadership roles during his time.
That included chief commercial officer and interim CEO for the iron and titanium business unit, head of group risk, and most recently vice-president of global procurement.
Rio Tinto said Davies would move to Brisbane.
"We remain committed to strong performance, disciplined capital allocation and a focus on value over volume as we transform our business to make the most of future opportunities in an increasingly complex world," said chief executive officer J-S Jacques.
"With Peter and Mark joining the executive team we will enhance our focus in areas that will be absolutely vital for Rio Tinto's future performance and success - strategy, technology and climate change."
At 0817 BST, shares in Rio Tinto were down 0.4% at 4,531p.