Peso-dollar movement puts dent in Fresnillo profits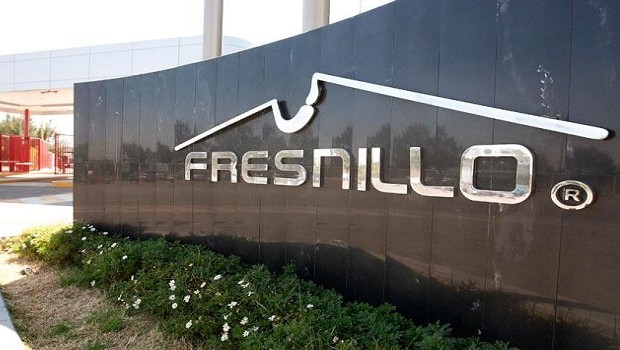 Fresnillo reported gross profit of $321.2m (£249.75m) in its first half on Tuesday, up 56.3%, which included a $65.1m benefit from the reassessment of the recoverable gold inventories on the leaching pads at Herradura, although a shift in the value of the Mexican peso dented its overall profitability.
The FTSE 100 company said its operating profit and EBITDA came in at $216.9m and $469.9m for the six months ended 30 June, up 232.1% and 52.6% year-on-year, respectively.
Its profit before income tax was $127.9m, up 136.6%, including the adverse effect of the silverstream valuation of a negative $31.8m, and foreign exchange losses of $41.0m.
Profit for the period of totalled $56.5m, down 20.3%, which was "virtually all as a result" of the adverse effect of the 21.9% devaluation of the Mexican peso versus the US dollar on deferred taxes.
Basic and diluted earnings per share from continuing operations were 8.8 cents, down 7.4%, while adjusted earnings per share came in at 11.8 cents, up 40.5%.
Cash generated from operations, before changes in working capital, totalled $456.2m, up 44.3%, while free cash flow swung to a positive $242.6m, from a negative $80.7m a year prior.
Fresnillo said it had a "strong" balance sheet, with cash and other liquid funds as at 30 June totalling $514.7m, up from $336.6m at the end of 2019, while its net debt-to-EBITDA ratio stood at 0.34x, compared to 0.69 at the end of December.
Fresnillo's board declared an interim dividend of $16.9m, or 2.3 cents per share.
On the operational front, the company said production at its underground mines was "relatively unaffected" by the Covid-19 pandemic in the second quarter, although there was a six-week suspension of mining activities at the Herradura district.
Silver production was down 2.7% at 26.8 million ounces, including Silverstream, and gold production fell 11.8% to 381,300 ounces.
Ongoing tests at the Herradura leaching pads resulted in an increase of 119,300 ounces of gold in inventory as at 1 January, with a $65.1m favourable effect on the income statement.
Construction of Juanicipio slowed in the second quarter due to certain Covid-related work restrictions, but remained on track to be finished by mid-2021, as the critical path remained unaffected and mine development continued.
Construction of the second phase of the pyrites plant at Fresnillo continued to progress, the board said, with commissioning expected in the second half.
A possible delay in final inspections by the authority as a result of Covid-19 could defer the start-up of commercial production, however, from the third to the fourth quarter.
Optimisation of the Fresnillo flotation plant to cope with higher content of lead and zinc advanced according to plan during the period, and was expected to be finished by the second half.
However, commercial production was expected in 2021, as connection of the current and new flotation circuits was postponed to year-end to prioritise operational continuity in 2020.
The board's programme to control costs and further operational measures to increase productivity continued to be implemented in the first half, the directors said, adding that the 2020 exploration budget was revised and reduced to $120m from $135m.
That, it said, reflected its limited ability to explore certain prospects due to travel restrictions related to Covid-19.
Capital expenditure, meanwhile, was reduced to $525m from $655m, which the board put down to the deferral of some expenditures to 2021, particularly at Juanicipio and San Julián.
"The combination of higher commodity prices and lower costs has resulted in a significant rise in profitability during the first half," said chief executive officer Octavio Alvídrez.
"Our performance improvement initiatives we have set out in previous reports are having a positive impact. We remain committed to delivering a sustainable improvement in our operating performance and maintaining the momentum in the improvement plan into the second half.
"We will continue to work closely with our stakeholders and believe that these partnerships will remain key to our ability to respond to whatever future challenges Covid-19 will present to our industry and our country."
At 0835 BST, shares in Fresnillo were down 3.56% at 1,231.06p.