Persimmon warns on profits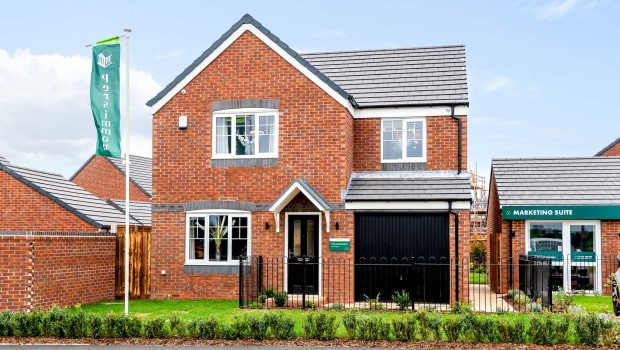 Persimmon warned on profits on Wednesday, after the housebuilder was knocked by the spike in mortgage rates.
The FTSE 250 firm said it had delivered a "very strong performance" in 2022, with 14,868 new home completions, compared to 14,551 a year previously.
The new home average selling price rose to £248,616, from £237,078, while total group revenues rose 6% £3.82bn. Underlying operating profits improved 4% to £1.01bn.
But it warned that completions would likely be down "markedly" in the current year, hitting both the margin and profits.
Chief executive Dean Finch said Persimmon had delivered "a very strong performance" in 2022, despite it being "one of the most turbulent years anyone can remember".
But he continued: "The market remains uncertain. Our marketing campaign has helped improve the group's sales rates in the new year from the lows at the end of 2022, but they still remain lower year-on-year.
"The sales rates seen over the last five months mean completions will be down markedly this year, and as a consequence, so will margin and profits. However, it is too early to provide firm guidance."
Persimmon said the key challenges were "affordability and mortgage product availability". Interest rates have risen throughout the year, as the Bank of England looked to tackle inflation, while in the autumn, mortgage rates spiked after the government's disastrous mini budget.
Mortgage rates have since eased since, but Persimmon noted: "The majority of respected forecasters do not expect them to return quickly to the levels seen during the previous cycle."
It added that while it was too early to assess sales rates for the year as a whole, the current outlet network would imply 8,000 to 9,000 legal completions for 2023.