Persimmon sets aside £75m to remove cladding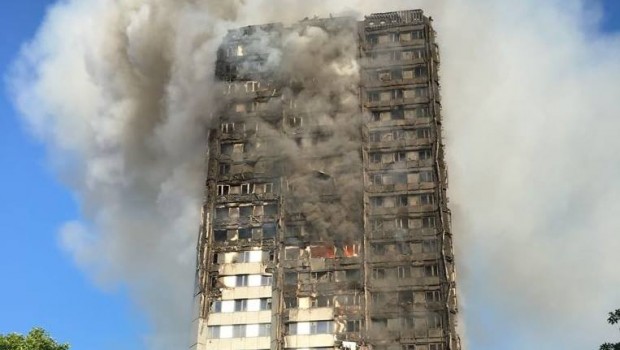 Persimmon has set aside £75m for the removal of cladding from 26 buildings it constructed ahead of a government announcement about the removal of potentially combustible materials following the Grenfell Tower fire.
The housebuilder said it had identified nine buildings over 18m where cladding may need to be removed. It said it does not own the buildings but will make sure the work is done if the owner fails to do so.
For the 17 buildings below 18m Persimmon will lead the work when it owns the block and make sure the work happens if the owner fails to meet its obligations, the company said.
Communities Secretary Robert Jenrick is expected to announce measures in parliament on Wednesday to help fund the removal of potentially flammable cladding from about 274,000 flats. Support for smaller buildings below 18m is likely to be limited, according to reports.
Persimmon said it had not developed many tall buildings and estimated it accounts for less than 1% of all high-rise developments. In the past it has built multi-storey buildings that met rules at the time using cladding that may now be considered unsafe, it said.
The 2017 Grenfell Tower disaster in London killed 72 people as flammable cladding helped the blaze spread rapidly through the block. The tragedy exposed dangerous defects in thousands of blocks of flats leaving residents living in unsafe homes and individual owners unable to sell or insure their flats.
Roger Devlin, Persimmon's chairman, said: "We believe we have a clear duty to act to address this issue. We are setting aside £75m towards any necessary cladding remediation and safety work in 26 developments we built. Where we still own the building we will act.
"Where we no longer own them we will work with the owners to make sure they meet their legal responsibilities and duty. If the owner does not step up then we will act to remove uncertainty and anxiety for residents and make the buildings safe."