Persimmon pledges return to pre-crisis shareholder payouts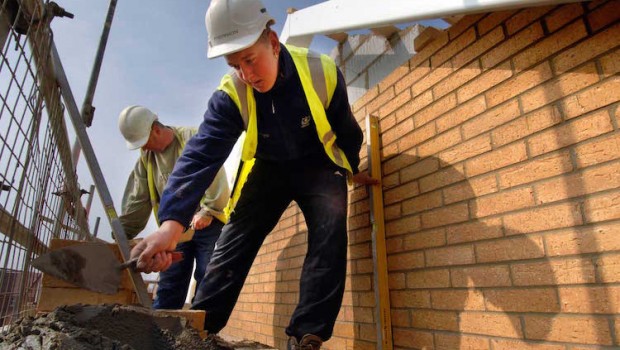 Persimmon pledged to restore shareholder payouts to pre-crisis levels in 2021 as the housebuilder reported an 18% decline in annual profit.
Underlying pretax profit for the year to the end of December fell to £863m from £1.05bn as revenue dropped to £3.3bn from £3.7bn. Persimmon reported forward sales up 15% to £2.3bn and average private weekly sales for the first eight weeks of 2021 up 7%.
After paying a 110p per share dividend for 2020 the company said it intended to pay a total return of 235p per share to shareholders in 2021 - the same amount it paid in 2019.
The payout will comprise a regular instalment of 125p a share brought forward to 26 March from July and two payments of 55p surplus capital in August and December. The company said it would keep these plans under review based on developments.
Persimmon's business was disrupted by the first Covid-19 lockdown, which halted building and most sales for five weeks to the end of April. The FTSE 100 group bounced back after the lockdown ended and said forward sales were supported by low interest rates, good mortgage availability and government support for the housing market.
"Whilst recognising the disruption caused during the first national lockdown, Persimmon delivered a robust trading performance for the year," Chairman Roger Devlin said. "The strength of underlying housing demand across the UK is reflected in the group's sales rates continuing to surpass historical normal seasonal trends throughout the remainder of the year."