Persimmon half-year revenues drop but recent demand 'positive'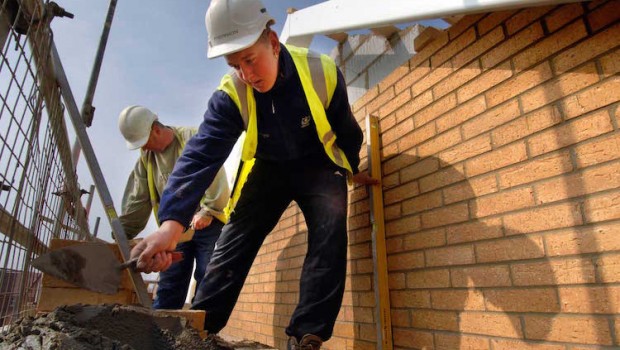 Housebuilder Persimmon reported a drop in half-year revenues and completions on Thursday due to the coronavirus pandemic, but said demand since its reopening has been "positive".
In an update for the 1 January to the end of June, the company said revenue fell to £1.19bn from £1.75bn in the same period a year ago, with new home legal completions down to 4,900 from 7,584 in 2019 as the coronavirus pandemic and lockdown took their toll.
However, the average selling price rose to around £225,050 from £216,942, "reflecting resilient selling prices throughout the period". In addition, Persimmon said customer demand in the six weeks since the reopening of its sites in England has been positive, with weekly average net private sales reservations of 278 new homes being around 30% higher than the same period a year ago.
Persimmon also said it will re-evaluate the payment of a final dividend for the year to the end of December 2019 in the second half of this year.
Chief executive Dave Jenkinson said Persimmon was entering the second half in a "strong" position, with work in progress well advanced, forward sales around 15% ahead year-on-year and cash holdings of circa £830m.
"Our financial strength and the agility of the business in responding to Covid-19 has ensured Persimmon is in robust health, and fully able to play its part in delivering the new homes the country needs to support the UK's recovery, in a range of future economic scenarios," he said.
At 1035 BST, the shares were up 5.1% at 2,557p.
David O'Brien, equity analyst at Goodbody, said: "While Persimmon's update showed that completions were understandably down 35% in H1, pricing remains firm, sales rates continue to improve, build rates have recovered and the cash position has improved.
"In the context of a 35% fall in completions, this is a very strong performance. The context is similar to peers in that pricing is firm, sales rates have rebounded strongly and build capacity is increasing. However, completions are stronger and on build rates, Persimmon is well ahead of its competition.
"While the economic impact of Covid-19 means that demand and prices are likely to fall significantly from Q3 onwards, there is no sign of that yet. The stock has outperformed the sector and the market recently, but there is enough in today's figures to drive it on a bit more."