PayPoint revenues rise as it repositions itself post-pandemic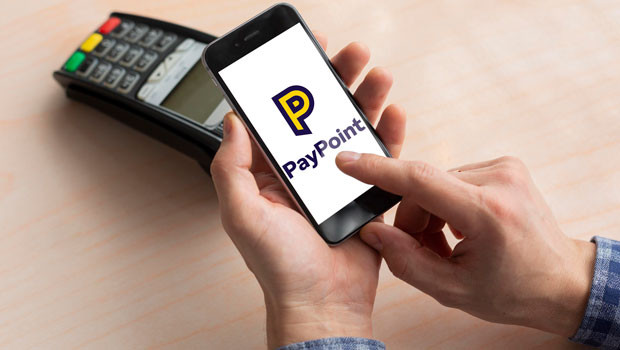 PayPoint reported net revenue from continuing operations of £56.1m in its first half on Thursday, up 20.9% year-on-year, which it said was driven by a "proactive recovery" from the prior year impacts of Covid-19.
The London-listed payment handling firm also cited a "positive contribution" from Handepay and merchant rentals, supported by the acquisitions of i-movo and RSM 2000.
Profit before tax from continuing operations, excluding exceptional items, totalled £21.9m for the six months ended 30 September, making for a year-on-year improvement of 30%.
PayPoint said the disposal of its Romanian business was completed on 8 April, delivering a profit before tax from the discontinued operation of £30m, with final cash proceeds net of disposal costs totalling £47.6m.
The acquisition of RSM 2000, meanwhile, completed on 12 April for an initial cash consideration of £5.9m, with £1m deferred, which the board said enhanced its digital payments capability, added innovative mobile payment products, and would enable further reach into "new and existing" sectors.
Those sectors would include charities, housing, not-for-profit organisations, events and small-to-medium enterprises in the UK, the board said.
PayPoint made an investment in Snappy Group on 7 July for cash of £6.7m, positioning it to take advantage of the rapid growth in consumer demand for local home delivery over the last 18 months.
Total costs from continuing operations, excluding exceptional items, totalled £34.2m for the period, which was up 15.5% year-on-year.
The board put that down to the £7.1m additional cost base in relation to newly-acquired businesses, partially offset by £1.5m reductions in operational costs and £1m of one-off acquisition costs in the 2021 financial year.
Net corporate debt stood at £36.5m at the end of the first half, up from £6.1m year-on-year, which the board said reflected corporate cash balances of £7.2m, less borrowings of £43.7m.
It said net corporate debt had reduced by £31.7m since the end of last year, as the proceeds received on the sale of the Romanian business were used to repay most of the revolving credit facility.
PayPoint's board increased the interim dividend to 17p per share, up 2.4% over the final dividend declared on 27 May, and 9% higher than the interim dividend a year ago.
"The group has continued to perform well in the first half of the year, with further progress made on the numerous growth opportunities across our expanded business," said chief executive officer Nick Wiles.
"We have delivered this positive performance against the backdrop of continued uncertainty in our energy markets and its impact on our clients, as well as responding in a number of areas of the business to the impact of changing consumer behaviours as Covid-19 restrictions have eased.
"Good progress has been made on our strategic priorities: we've continued to enhance our proposition to help our retailer partners respond to key consumer demand trends, such as local store to door delivery and FMCG rewards, backed up by increased engagement with them and key trade associations."
Wiles said the company also started the rollout of its 'Counter Cash' solution, providing "vital access" to cash in communities across the UK.
"We've secured more client wins for our digital payments solutions and i-movo has launched a major new service with the Department for Work and Pensions replacing the Post Office Card Account; and we've diversified our e-commerce offering to launch more services with existing clients whilst building out our consumer Parcel Send service.
"Many of these new services have underlined the need to grow consumer awareness directly for our expanded proposition, with a further shift away from the B2B2C model of our legacy markets.
"Strategically, in the half year, we have continued to build on the transformative changes we delivered last year to expand growth opportunities and leverage our strengthened capabilities by completing the acquisition of RSM 2000 for an initial cash consideration of £5.9m, enhancing our digital payments capability, and making a strategic £6.7m investment in Snappy Group, positioning us to support the convenience sector in response to consumer demand for local store to door delivery."
Nick Wiles said that across the company's "expanded universe" of more than 60,000 SME and retailer partner locations, it was "well-placed" to support its partners in response to the wider trends that had accelerated through the pandemic.
Those included the continued shift from cash to digital payments, the growing demand for online shopping fulfilment, and the increase in shopping local.
"Overall, the board's expectations for the full year remain unchanged."
At 0939 GMT, shares in PayPoint were down 0.46% at 647p.