Pandemic leads to bumper first quarter for TP ICAP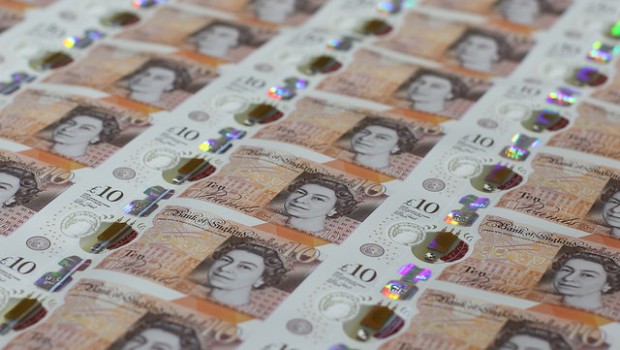 TP ICAP updated the market on trading in its first quarter on Wednesday, reporting that the Covid-19 coronavirus pandemic had led to a brief period of heightened trading for the company.
The FTSE 250 company said it had "fundamentally re-engineered" its operations during lockdown to maintain continuous global client services and liquidity across all asset classes and desks, by deploying new technology and changing workflows to allow the "vast majority" of its workforce to work from home.
It said it had not furloughed or reduced any of its permanent workforce, nor had it requested any government aid in any of its global locations as a response to the pandemic.
Revenue in the three months ended 31 March totalled £547m, which was 17% higher than the £469m it reported a year earlier, and 17% higher on a constant currency basis.
The board said that revenue growth reflected higher client volumes, due to the volatile market conditions caused by the Covid-19 pandemic at the end of the period.
On a divisional basis, TP ICAP said global broking revenue grew 10%, while energy and commodities performance was "very strong", as revenue there grew 26%.
Institutional services revenue was ahead 85%, and data and analytics revenue grew 10% year-on-year.
The group said it regularly assessed the strength of its financial position and liquidity under different market scenarios and stress scenarios.
Those assessments had been updated to include both current market conditions caused by Covid-19, and further extreme stress scenarios, the board explained.
It said it believed it had a "strong" balance sheet, sufficient cash resources and access to incremental liquidity under the various adverse scenarios assessed.
As at the end of the three month period, £250m of TP ICAP's revolving credit facility, which matures in December 2022, remained undrawn.
That facility was available to meet the group's liquidity needs, and could be used for general corporate purposes.
The company said it had no bond maturities until 2024.
Looking at the rest of the year, TP ICAP said that while it performed strongly in the period, its full-year guidance of low single-digit revenue growth remained unchanged.
It said it believed it was too early to fully assess the impact of the Covid-19 pandemic on the company and its customers, but added that it would continue to monitor the impact on the firm through the rest of the year.
The board noted that much of the targeted investment spending it guided to in March would be deferred and re-evaluated as it managed its resources in response to the adverse impact from the pandemic.
It said trading activity in April had returned to more normal levels, compared with the levels seen during the three month period, and was in line with its full-year guidance.
TP ICAP said it was still intending to restructure under a new holding company in Jersey, adding that it was currently in the process of seeking the relevant regulatory approvals, which had taken longer than originally expected due to Covid-19.
"I would like to take this opportunity, on behalf of TP ICAP, to express our sympathy to all those who have been affected by the COVID-19 pandemic," said chief executive officer Nicolas Breteau.
"While these are challenging times for all companies to navigate, I am extremely proud of, and grateful to, my colleagues at TP ICAP who have worked tirelessly since the outbreak started.
"I am also thankful to our clients who have faced similar challenges to ourselves."
Breteau said the company had "worked closely" with them, and would continue to do so, in order to provide them with a high standard of service.
"Thanks to the support of our staff and our clients, our Group, as a systemically important market infrastructure provider, has been able to continue to support and provide the essential liquidity to keep the wholesale financial and commodities markets in which we operate open and functioning in an orderly manner.
"Today's strong trading update demonstrates not only the resilience of our business and that critical role we play as part of the global financial infrastructure, but also the professionalism and dedication of our colleagues.
"We have been tested to the extreme and have responded powerfully."
The group had performed strongly in the first quarter, Breteau said, but it was still too early to fully assess the impact of the pandemic on its full year outlook.
"We will use everything we have learned in the past few weeks to strengthen our business further as the financial world slowly returns to more normal conditions and in the meantime we approach the remainder of 2020 with confidence."
At 1031 BST, shares in TP ICAP were down 2.42% at 363p.