PageGroup swings to loss as Covid lockdowns dent activity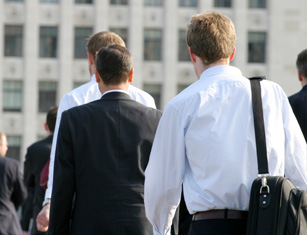 FTSE 250 recruiter PageGroup said on Wednesday that it swung to a loss in the first half as it took a hit from the coronavirus pandemic.
In the six months to 30 June, the company swung to a pre-tax loss of £800,000 from a profit of £74.6m in the same period a year ago, with revenue down 20.2% to £655m. Gross profit fell 30.1% to £300.7m.
PageGroup said trading conditions deteriorated "significantly" at the end of March as Covid-19 lockdowns came into effect, with the recruiters' fee earners seeing a big reduction in activity.
Chief executive officer Steve Ingham said activity levels: "During the second quarter, activity levels started to pick up in several of the group's markets. As offices have been progressively reopened, we have seen improvements in our main forward looking KPIs, such as new opportunities, candidates sent to clients, interviews and offers.
"Whilst trading conditions remain unpredictable, we are choosing to invest in the business, returning all our staff to full time working and full pay in Q3. We are also investing in experienced hires from our competitors as well as continuing to invest in systems, such as our new operating system, Customer Connect."