PageGroup reports record quarter, returns to pre-Covid trading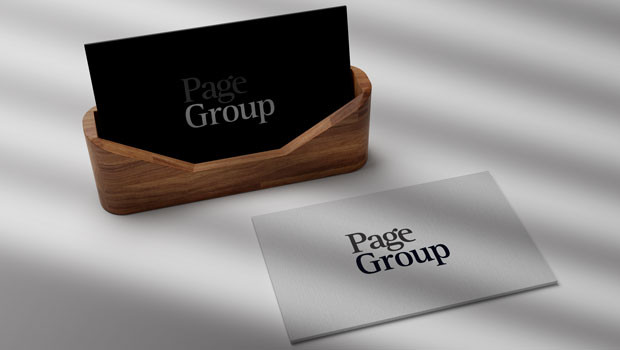 Recruitment specialist PageGroup reported group gross profit of £246.8m in its fourth quarter on Wednesday, up 55.1% year-on-year, and 24.2% over the pre-pandemic period in 2019.
The FTSE 250 company said it was a record quarter and year for the group, with it reaching new record highs in 17 countries.
PageGroup said its full-year operating profit was "marginally in excess" of its previous guidance of in the region of £165m.
Its large, high potential markets', which make up 38% of the group's business, were up 41% over the pre-Covid comparator in 2019.
Geographically, the Europe, Middle East and Africa (EMEA) operation was up 21.2%, with France growing 3% and Germany 53%, compared to 2019, while Asia-Pacific was 33.8% firmer, with the Greater China market growing 32%, South East Asia up 58%, Japan rising 44%, and India surging 95%, also all against the 2019 comparator.
The Americas were 33.3% firmer, with the United States up 28% and Latin America ahead 44%, while in its home market in the UK, PageGroup recorded growth of 14.1% over the pre-pandemic period, with Michael Page rising 18% and Page Personnel 4% higher.
PageGroup reported an increase in its fee earner headcount of 310 in the fourth quarter to 6,082, rising above the 6,027 headcount it reported for the fourth quarter of 2019, while productivity was 25% higher than the final three months of 2019.
The company said it was in a "strong" cash position, with net cash of £152m, down from £195m in the third quarter and £166m a year ago.
Interim and special dividends totalling £100.2m were paid on 13 October.
"I am pleased to report that 2021 was a record year for the group," said chief executive officer Steve Ingham.
"The quarterly improvements we saw in 2021 continued in the fourth quarter, with growth in constant currencies of 24.2% versus 2019, a record quarter.
"Given the magnitude of the impact of Covid-19 on 2020, we are continuing to compare our results to 2019, our previous record gross profit year."
Ingham said productivity was at "record levels", up 25% on the fourth quarter of 2019.
"This is driven by improved trading conditions, a shorter time to hire facilitated by video interviewing, investments in new systems, wage inflation and improvements in fee rates as a result of the high demand and short supply of candidates.
"This noticeable improvement in Q4 was seen throughout the group and was achieved despite the backdrop of continued restrictions or lockdowns in many of our markets.
"Given the strength of our performance in December, we now expect 2021 full year operating profit to be marginally in excess of our previous guidance of in the region of £165m."
PageGroup believed its strategy of maintaining and investing in its platform throughout the pandemic was "key" to achieving such results, Steve Ingham explained.
"This was demonstrated by our investment in experienced hires, as well as continuing with the roll out of technology and innovation.
"Reflecting the continued improvement in trading conditions, in the fourth quarter we added 310 fee earners giving a total of 937 in 2021.
"Within these 2021 additions were c. 700 experienced hires, adding to the 400 experienced hires we added in the second half of 2020, giving a total of 1,100."
The company's fee earner headcount had now reached the pre-pandemic level at the end of 2019, Ingham noted.
"We are the clear leader in many of our markets, with a highly experienced senior management team, which we retained in 2020.
"We believe this helped us make the right investment decisions in 2020 and 2021 and positions us well to take advantage of opportunities to grow and improve our business."
Looking ahead, Steve Ingham said there was still a "high degree" of global macroeconomic uncertainty, as Covid-19 remained a "significant issue", with restrictions remaining in a number of the group's markets.
"However, we are maintaining our focus on driving progress towards our long-term strategic goals."
At 1018 GMT, shares in PageGroup were up 1.03% at 640.5p.