PageGroup profit slumps nearly 90% as Covid dents hiring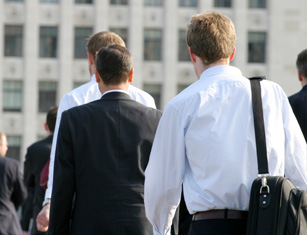 Recruiter PageGroup reported a near-90% slump in full-year profit on Wednesday as hiring was hit by the coronavirus pandemic.
In the year to 31 December 2021, pre-tax profit fell 89.2% to £15.5m, with revenue down 21.1% at £1.3bn.
Revenue in the UK slid 30.7% to £217.3m, with gross profit down 40% to £80m. PageGroup said the UK was "significantly" impacted by the Covid crisis, as well as Brexit-related uncertainty.
In EMEA, revenue decreased 17.7%, while gross profit fell 23.7%. The recruiter said trading conditions were impacted by Covid throughout the region, with many countries again entering lockdown at the end of the year.
Its largest businesses in the region, France and Germany- together representing over half of the region by gross profit - saw revenue declines of 28% and 11%, respectively.
Chief executive Steve Ingham said: "2020 was an unprecedented year, with all of our markets impacted by the Covid-19 pandemic.
"As we enter 2021, there remains a high degree of global macro-economic uncertainty in many of our markets, with Covid-19 still a significant global issue and a number of the group's markets in lockdown. However, in the UK we are encouraged that the Brexit deal and the recent Government announcements about lockdown easing have provided a degree of clarity. We remain confident in our strategy of maintaining our platform and continuing to invest carefully in headcount, as well as continuing to roll-out new technology and innovation."
PageGroup, which announced the suspension of its dividend in 2020 due to the pandemic, said it will look seek to restart its dividend programme "as market conditions improve and greater clarity over the trading outlook is restored".
Numis said: "We believe that a return of dividends will be at the Interim results in August, with the possibility of a special dividend at the same time if market conditions permit.
"On our estimates this would provide a prospective yield of 6%."