Oxford Biomedica swings to positive earnings in 2018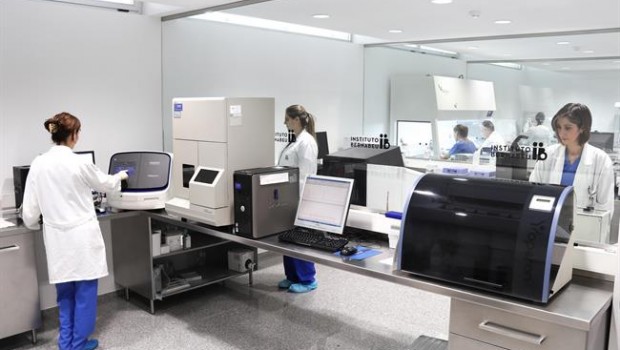 Gene and cell therapy group Oxford Biomedica reported a 72% increase in gross income in its preliminary results for the year ended 31 December on Thursday, to £67.9m.
The London-listed firm said its revenue rose 78% to £66.8m, while adjusted operating expenses were 38% higher at £31.7m.
Operating EBITDA stood at £13.4m for the year, swinging from an operating EBITDA loss of £1.9m in 2017.
Licence income stood at £18.3m, which the board said was due to the Axovant Sciences and Bioverativ deals, which was segmented by product at £10.2m and platform at £8.1m.
A £6m gain was recognised on revaluation of investment in Orchard Therapeutics, the board noted.
Cash inflow before financing activities rose to £2.8m from £1.0m, with cash as at 31 December standing at £32.2m, up from £14.3m year-on-year, which the directors said reflected "significantly improved" trading performance and the placing to raise gross proceeds of £20.5m.
That was raised from new and existing investors through a placing to fund the proposed expansion and fit-out of the additional bioprocessing facilities at a new facility in Oxford, with capital expenditure increasing to £10.8m from £2.0m.
A total of £5m in capital expenditure grants was received from Innovate UK during the year, to support the UK's efforts to produce viral vectors and ensure adequate supply to service expected demand.
Oxford Biomedica completed a share consolidation in May, to reduce the number of issued ordinary shares in the company by a factor of 50.
"Oxford Biomedica is at the centre of a burgeoning industry in which life-changing, curative treatment has become a therapeutic reality," said chief executive officer John Dawson.
"In the past year, alongside landmark regulatory approvals and launches in the sector, we have seen our strategy delivering with significant revenue-generating deals for both our platform and our products, and we continue to scale our capacity to meet the expected demand from future growth.
"We are confident that our focus on platform development, pipeline enhancement, technology innovation and operational delivery puts us on the right trajectory to capitalise on our market leading position."