Oxford Biomedica signs supply deal with Axovant Gene Therapies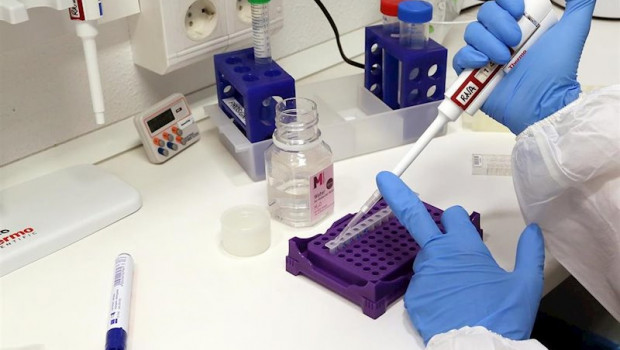 Gene and cell therapy company Oxford Biomedica has signed a three-year clinical supply agreement with a wholly-owned subsidiary of Axovant Gene Therapies, it announced on Friday.
The FTSE 250 company said the agreement would build on the global license agreement signed between the two companies in June 2018, for the Parkinson's disease gene therapy program 'OXB-102', now called 'AXO-Lenti-PD'.
It said that, under the terms of the agreement, Oxford Biomedica would manufacture 'Good Manufacturing Practice' (GMP) batches for Axovant, to support the ongoing and future clinical development of AXO-Lenti-PD, which it described as a clinical-stage gene therapy product to treat moderate-to-severe Parkinson's disease based on its 'LentiVector' platform.
Axovant is currently conducting a phase 2 trial, dubbed 'SUNRISE-PD', with AXO-Lenti-PD.
Dosing of all patients in the second cohort was now complete, with six-month safety and efficacy data expected in the fourth quarter.
Oxford Biomedica said it was expecting to manufacture AXO-Lenti-PD in its commercial-scale GMP manufacturing facilities, including Oxbox in the UK, and additionally in other facilities as required to ensure security of supply.
"This new agreement builds upon our existing worldwide licensing agreement with Axovant and highlights the strengths of Oxford Biomedica's commercial GMP manufacturing capabilities," said chief executive officer John Dawson.
"We are pleased with how the partnership is progressing and excited by the clinical progress to date."
Dawson said the new agreement signalled its commitment to the efficient ongoing development of the "much needed" product for patients with Parkinson's disease.
"We are now at a stage in the partnership where we can determine the manufacturing activities and infrastructure required to support the mid and late-stage development of AXO-Lenti-PD in a way which is compatible with later commercialisation and we look forward to this next phase of our partnership."
At 0828 BST, shares in Oxford Biomedica were up 0.56% at 811.5p.