Oxford Biomedica creates venture with Homology, launches £80m fundraise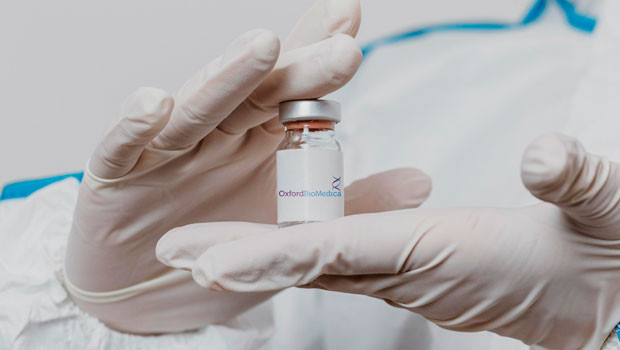 Cell and gene therapy specialist Oxford Biomedica announced an agreement with Homology Medicines on Friday, as well as a placing to raise £80m from new and existing shareholders, including a retail offer through the PrimaryBid platform.
The FTSE 250 company said that under the deal with Homology, it would acquire an 80% interest in a newly formed adeno-associated virus vector (AAV)-focussed firm Oxford Biomedica Solutions at an implied pre-money enterprise value of $175m (£131m).
In connection with the transaction, Oxford Biomedica said it had entered into a commitment letter for a secured short term loan facility of $85m which, if drawn, would be repayable 12 months after completion.
The company said it and Homology would form a new United States-based AAV manufacturing and innovation business, Oxford Biomedica Solutions AAV Manufacturing and Innovation, which it described as "a compelling opportunity" to accelerate its strategy to become a fully-integrated development and manufacturing platform across key viral vector types.
Oxford's board said the move would broadens its viral vector capabilities into the largest and fast-growing AAV segment, expand its geographic presence with the addition of technical operational expertise in the US biopharma market, enable it to leverage proprietary technologies and intellectual properties in AAV to further enhance its platform, with the transaction set to be "immediately accretive" to revenue growth with contribution from Homology, and potential new customers.
Under the terms of the deal, Homology would bring its established AAV process development and manufacturing platform, "strong" intellectual property, experienced team and US-based manufacturing facility to the newly-formed Oxford Biomedica Solutions.
Oxford Biomedica said the team's knowledge and vector production manufacturing capabilities had been in place since 2019 "without a single failed batch".
The new venture would offer a "scalable, high quality manufacturing platform" to customers, including Homology through a multi-year supply agreement as a preferred customer with minimum contracted revenue of around $25m for the first 12 months.
Oxford Biomedica US would acquire the 80% interest in the newly-formed Oxford Biomedica Solutions for $130m in cash to Homology, and a $50m capital injection into the venture to fund growth.
Homology would retain a 20% ownership interest on closing, and Oxford Biomedica would have control through a majority board position, under the LLC agreement to be entered into between the two companies.
At any time following the three-year anniversary of closing, Oxford Biomedica said it would have a call option to purchase, and Homology will have a put option to require, Oxford Biomedica to purchase Homology's ownership interest.
Homology's chief operating officer Tim Kelly would join the venture as chief executive officer and chair, and would also become a member of Oxford Biomedica's senior executive team.
Looking at its fundraising, Oxford Biomedica said it consisted of a firm placing with existing shareholders and other institutional investors of up to 4,858,410 shares, which was not conditional on completion of the transaction and did not require shareholder approval.
Admission and settlement of the firm placing shares was expected on 4 February.
Subject to shareholder approval, a conditional placing with existing shareholders and other institutional investors would take place, at the same issue price as the firm placing.
Oxford Biomedica said the total gross proceeds from the firm and conditional placing would together reach £80m.
It also launched a retail offer through the PrimaryBid platform, which was conditional on the firm and conditional placing both completing.
At completion, the company said the net proceeds would allow it to acquire the 80% interest in the newly-formed AAV venture forthe $130m cash and $50m capital injection.
Should the firm placing not complete, the Oxford Biomedica said it would propose to use the facility and its existing cash resources to fund the transaction.
Details of the price at which the shares would be placed, and the number of shares, was to be announced after the close of a book build process.
"Accessing Homology's unique AAV capabilities is a major advancement in Oxford Biomedica's goal to become an innovative global viral vector leader that provides solutions to cell and gene therapy biotech and biopharma companies for their process development and manufacturing needs across key viral vectors," said chair and interim chief executive officer Roch Doliveux.
"Process Development [and] CMC being one of the most important critical success factors to ensure efficacy, safety and affordability of cell and gene therapy, Oxford Biomedica is in a strong position to enable our customers to bring their new medicines to many more patients and change their lives."
Dr Doliveux said the company was "looking forward" to working with Homology's "impressive" team and "uniquely robust" processes to achieve leadership as a provider of AAV solutions, in addition to enhancing its leadership in lentiviral vectors.
"Having a US base brings us closer to customers, talent, innovation in academia and pools of capital all of which will allow growth and building a market leadership position."
At 0939 GMT, shares in Oxford Biomedica were down 6.85% at 838.39p.