OneSavings delivers 'strong' Q3, will assess dividend payment at year-end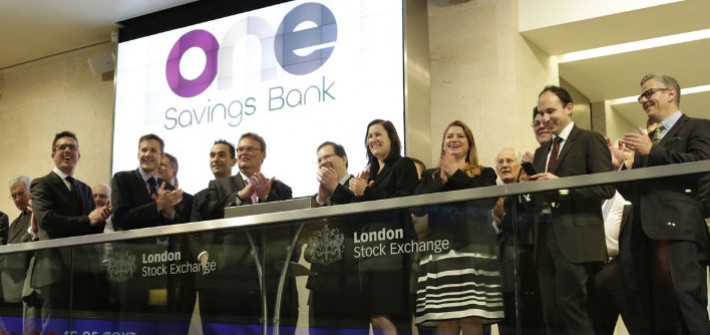 Banking group OneSavings delivered a strong financial and operating performance in the three months ended 30 September and hopes to eventually return to making dividend payments.
OneSavings said on Thursday that organic originations for the combined group came to £725.0m in the quarter, while underlying net loans increased 8% year-to-date, excluding the impact of structured asset sales in the first half.
The FTSE 250-listed firm said net interest margins improved as expected and arrears of more than three months slightly improved and active payment holidays decreased to just 3% of the bank's total loan book.
OneSavings said it aspires to return to dividend payments and will assess at the end of the year whether circumstances support the payment of a dividend for 2020, taking into account the macroeconomic and capital outlook.
Chief executive Andy Golding said: "We acknowledge that the outlook for the UK economy remains uncertain with the continued progression of Covid-19 and associated measures and restrictions, including a new national lockdown, extensions to the furlough scheme and Covid-19 payment deferrals, as well as the ongoing Brexit negotiations.
"However, the group is well positioned, with strong capital and liquidity ratios, sensible LTVs and strong risk management capabilities."
As of 1055 GMT, OneSavings shares were up 0.21% 387.60p.