Octopus Renewables acquiring France solar portfolio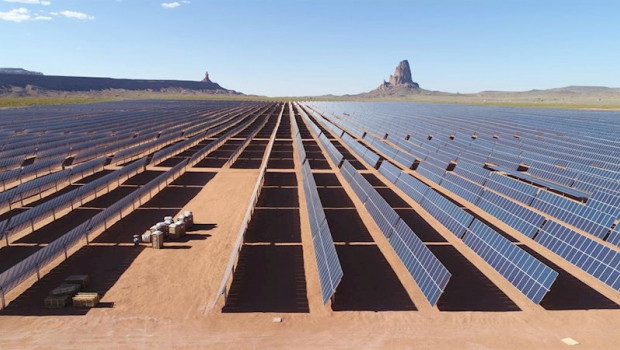 Octopus Renewables Infrastructure Trust has signed a share purchase agreement for the acquisition of a 100% interest in a portfolio of operational solar photovoltaic assets across France, it announced on Friday, for cash consideration of €58.9m (£53.4m).
The London-listed firm said the portfolio consists of 14 fully operational solar photovoltaic assets, with a total installed capacity of 119.5MW, which all benefit from feed-in-tariffs under the French 2011 Tariff Order and 2011 Call for Tenders regimes, for 100% of their output.
It said the assets began operating between 2013 and 2015 and, at the time of signing, have an average of 12.7 years remaining under the feed-in-tariff contracts, and an average remaining life of 27.3 years.
The portfolio, which has €99m of existing project finance from Hamburg Commercial Bank, was being acquired from one of the renewable funds that Samsung Securities has invested in, and a minority investor.
Octopus said it would receive the economic benefit of all cash flows from the portfolio from 1 January 2020.
"I am delighted to announce the acquisition of this portfolio of subsidised French solar farms, expected to produce enough electricity to power the equivalent of 48,000 French homes annually," said chairman Phil Austin.
"With this acquisition we have now committed around 75% of the funds raised at initial public offering, and have opened up a third market for ORIT, marking a further step towards building a diversified portfolio of renewable energy assets.
"It is particularly pleasing that the Octopus Renewables team have been able to continue originating and transacting on high quality deal flow throughout the Covid crisis."
At 0921 BST, shares in Octopus Renewables Infrastructure Trust were down 1.14% at 113.2p.