Ocado ups guidance by half as shoppers go online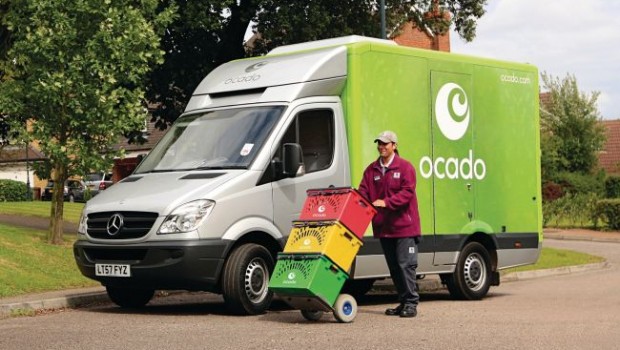 Ocado increased its guidance for annual earnings by 50% as consumers switched to internet shopping during the Covid-19 crisis.
The online grocer and technology company said trading at its retail arm had remained strong during the fourth quarter of its financial year. The retail operation is owned jointly with Marks & Spencer.
Ocado said it expected group earnings before interest, tax, depreciation and amortisation to be more than £60m in the year to the end of November. It had previously predicted earnings of more than £40m.
The company announced the earnings upgrade as the government prepared to implement a month-long second lockdown in England. The closure of non-essential retailers and fears about rising coronavirus infections could drive more shopping online after a surge during the first lockdown.
Ocado shares rose 9.8% to £25 at 11:34 GMT and were the biggest gainers in the FTSE 100 index. M&S shares rose 2.7% to 91.5p.
"Sales are in line with the trends reported in the third quarter although growth rates reflect the seasonality of the quarter," Ocado said. The company will publish a fourth-quarter update on 10 December.
Ocado also said it agreed to buy Kindred Systems, a piece-picking robotics company, for about $262m (£203m) and robotic arm designer Haddington Dynamics for $25m. The company's retail division is the biggest part of its business but its expansion plans are based on setting up and running warehouses for other retailers' online operations.
M&S bought 50% of Ocado's retail division in 2019 and replaced Waitrose as the product supplier in September 2020. M&S is due to report interim results on 4 November. The joint venture has boomed during the Covid-19 emergency as shoppers have moved online at record rates.
Joshua Mahony, an analyst at IG, said: "Ocado have timed their latest announcement to perfection today … just as the UK expects to lock down once more. The hope for Ocado is that this second period of lockdown will solidify consumers around the notion of online shopping, thus changing habits for the long-term."