Ocado unveils its new Smart Platform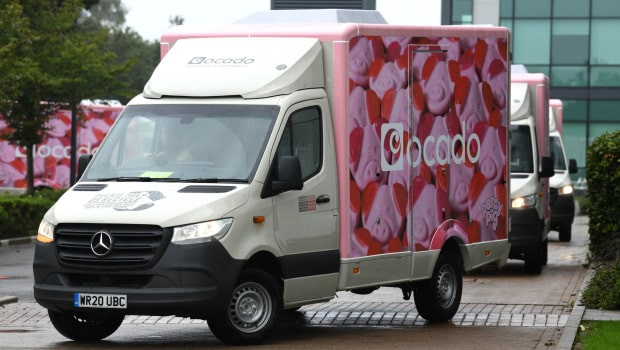 Ocado's shares found a bid after the online grocer unveiled its new logistics platform.
The company claimed that its reimagined Ocado Smart Platform would allow both itself and partners to meet its clients' demands more quickly and at a lower cost, among other things.
"For Ocado Group, Ocado Re:Imagined offers higher returns from lower capital costs and operating expenses, an even greater Total Addressable Market available to the business, and the expectation of an acceleration in the sign-up of new partnerships in the years to come, in addition to further orders from existing OSP partners," the company said in a statement.
Among the main features of its proprietary OSP was the world's lightest and most efficient grocery fulfillment bot, the world's first virtual distribution centre and the ability to power retailers' storefronts with the intelligence behind the OSP.
The new OSP could also be installed more quickly and cheaply in buildings by Ocado's partners.
The OSP's ability to achieve a higher throughput with a smaller footprint and lower labour costs meant that it would help to address labour shortages.
As of 1737 GMT, shares of Ocado were 5.57% higher to 1,507.0p, but had fallen by roughly 45% over the preceding 12 months.