Ocado Retail reports 'strong' demand, announces plans for new Luton CFC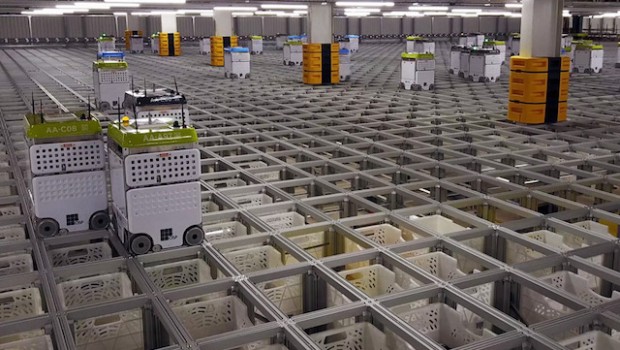 Ocado Retail saw sales drop by considerably more than expected over its third quarter, but only due to a conflagration at its customer fulfilment centre at Erith.
Indeed, the joint-venture between digital food grocer Ocado and Marks&Spencer reported "strong" underlying demand and announced its intention to ramp up capacity further by opening a new CFC in Luton in 2022-23.
Sales were down by 10.6% year-on-year over the 13 weeks ending on 29 August.
Management blamed the fire, which occurred towards the middle of the quarter, for the bulk of the drop.
Prior to the blaze, sales had been tracking in line with expectations, slipping by 1.8% over the first six weeks of the quarter.
Sales surged by 54% during the comparable year earlier period driven by pandemic restrictions.
The company estimated that the fire cost it £35m in lost revenues and £10m in lost operating profits, despite which its £142m in sales remained 38% higher than in the same quarter two years before.
A record 64,000 new customers were also acquired during the period, taking Ocado Retail's total tally to 805,000.
In turn, that saw orders per week jump by 22% and the average basket normalise at around £124, which was down 12% on 2020.
The costs of the fire at Erith associated with lost stock, fixed asset write-offs and "other incremental costs" would be offset with approximately £10m recovered via the company's insurance policies.
The net cost to Ocado not covered by insurance was put at £10m.
As across the rest of the sector, the company reported rising labour costs, which it said could subtract up to £5m from its full-year numbers.
Management sounded a very upbeat note on the outlook on the back of the opening of its new customer fulfilment centres in Bristol, Andover, Purfleet and "strong" underlying demand for online grocery services in the UK.
Another CFC was set to open in Bicester and Ocado Retail announced its intention to increase capacity even further with the opening of an additional CFC in Luton with the capacity to handle 65,000 orders per week.
That would take the firm's total capacity to approximately 700,000 orders per week, the company said.