Ocado Q3 retail sales surge 52% as M&S products join range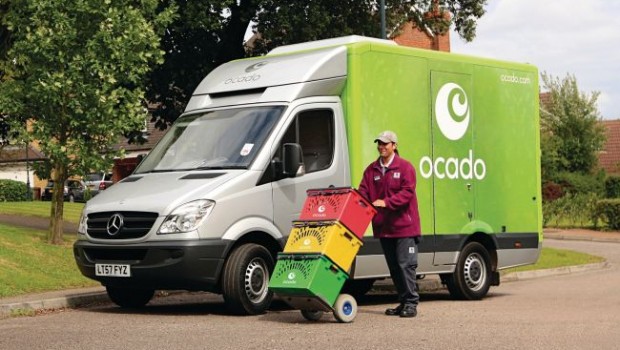 Online grocer and technology firm Ocado recorded a sharp rise in third quarter revenue driven by continued higher average spends during the coronavirus pandemic as it forecast annual core earnings of £40m.
The company, which has started its new partnership with Marks & Spencer after replacing Waitrose, said revenue in the 13 weeks to August 30 grew 52% to £587.3m with average weekly orders up 9.6% to 345,000.
"Orders per week have increased thanks to a combination of strong demand, a phased reopening of the website to new customers, and a normalising of shopping patterns," the company said in a trading statement.
"Customers have responded positively to the switchover to M&S products on the 1st of September, with demand for the new range driving both an increase in the number of products in customer baskets and strong forward demand."
Ocado said the average order size continued to normalise from Covid-related peaks to £141, but remained above pre-crisis levels. It added that customers were buying on average five more more M&S products per basket than Waitrose prior to the switchover, reflecting a positive reaction to the new range.
The initial range of 4,400 M&S food products replaced around 4,000 Waitrose products with a further 800 expected to be added in the coming months as the group prepares for the Christmas period. Ocado.com also expected to add 700 M&S home and lifestyle products such as kitchenware and baby products.
NO NEWS FROM TECH DIVISION
Hargreaves Lansdown analyst Sophie Lund-Yates said one benefit for Ocado was "brighter" margins on the back of increased trading.
"That's because as more orders rattle through its expensive robotic warehouses, its infrastructure enjoys leverage as each extra sale doesn't cost a lot and can drop through to profit," she said.
"However, while an excellent start, this isn't the main event at Ocado. Having sold half the retail business to its new retail partner, there's only so much juice to be squeezed from this orange."
"This could bode well for Marks & Spencer, whose sales could do with a boost, and who staked a lot on this deal paying off - 98% of customers are already shopping at M&S though, so it will be interesting to see how many of these sales will have simply transferred from stores."
However, Lund-Yates noted that news from Ocado's technology division was noticeably absent from the trading statement.
"This is where the group charges retailers to use its coveted automation technology to help them increase their own online footprints."
"Brokering deals in this department is what should really move the dial. The pandemic has increased demand for online groceries, which could turn out to be a long-term tailwind. Sadly for now, it looks like we're going to have to wait and see how things are looking in this department."
AJ Bell investment directors Russ Mould said while the retail joint venture "is a huge deal to Marks & Spencer, but it is just a cog in the machine for Ocado as its attentions arguably lie elsewhere".
"It is in a sweet spot as the grocery sector around the world races to strengthen their digital capabilities and Ocado could easily pick up some big contracts in the coming year or two to supply its systems."
"Profit remains a long way off for Ocado, yet you cannot argue that it isn't working hard to lay the foundations for future earnings. It just needs to spend a lot of money on that journey."