Ocado interim losses widen after Andover fire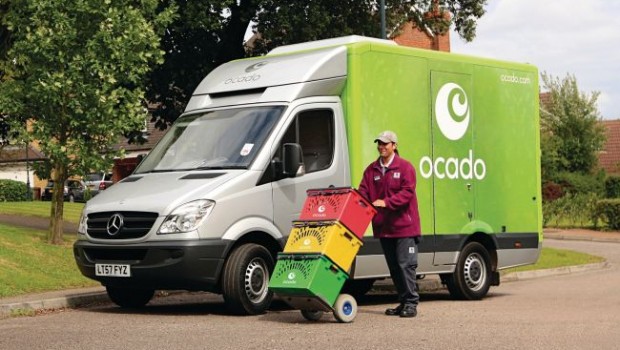 Ocado said on Tuesday that its interim loss widened as the online supermarket dealt with the impact of a fire that damaged property and goods at its Andover distribution centre in February.
The FTSE 100 company said its loss before tax for the six months ended 2 June shot up to £142.8m from £13.6m for the same period last year as the fire wiped out 10% of its capacity and destroyed property and equipment with a net book value of £96.9m.
Ocado estimated the disruption will have a £15m impact on earnings before interest, taxes, depreciation and amortisation, although £11.8m of insurance proceeds have been recognised to date and further payments are expected to provide cover for business disruption experienced over the next few years, including lost sales and cost inefficiencies.
Despite an estimated 2% impact from the fire, overall revenue increased by 11% to £882.3m as adjusted retail revenues climbed by 10% to £803.2m.
Chief executive Tim Steiner said: "In the last six months the centre of gravity at Ocado has shifted. Our exciting new joint venture with M&S creates further growth opportunities for both parties in the UK and allows Ocado to increase focus on growing our Ocado Solutions business and innovating for our partners."
Fees invoiced from Solutions partners increased by 36% to £122.7m, with fees from international partners almost doubling, while the company said an upcoming payment of £562.5m on the close of the M&S deal in August will provide financial flexibility to execute on current commitments and to take full advantage of opportunities to grow Ocado Solutions.
Retail revenue guidance remains unchanged, with Ocado targeting growth of 10-15% if economic conditions remain broadly stable.
Analysts at Shore Capital said: "The last six months has seen a wave of activity across the group with the company making progress on a number of fronts. FY2020 will be a critical year in the group's development with the M&S JV starting next Autumn (September) and the first international CFCs going live. Given the high valuation of this technology platform there will be a need for flawless execution for the company to sustain its premium rating."
Ocado's shares were up 5.45% at 1,234.25p at 0827 BST.