Ocado invests £10m in self-drive vehicle software group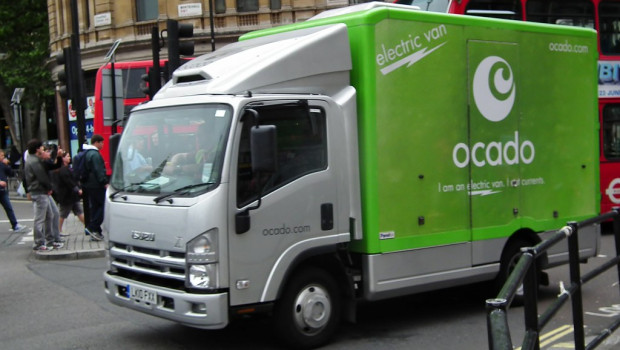 Ocado is investing £10m in Oxbotica, an autonomous vehicle software company, and has set up a commercial partnership to develop self-driving vehicles.
The online grocer and platform provider said it would make the investment as part of Oxbotica's latest equity funding round and would take a seat on Oxbotica's board. The companies will collaborate with the ultimate goal of providing vehicles for Ocado's infrastructure customers with self-driving delivery vans and warehouse vehicles.
Oxbotica was founded in 2014 as a spin-out from research at Oxford University. The companies first worked together in 2017 in a two-week trial using a prototype vehicle to make deliveries in London.
As part of the multiyear joint effort Ocado will fit some of its delivery and warehouse vehicles with data capture technology, including video cameras and sensing devices. It will give Oxbotica the data to train and test its software and use the results to make decisions about how to adopt autonomous vehicles.
Ocado was set up as an online grocer with the aim of taking on the big UK supermarkets with superior technology. It has since turned itself into a provider of infrastructure and services to retailers in markets seeking to establish or improve online operations. This is now the biggest part of Ocado's business.
Alex Harvey, Ocado's chief of advanced technology, said: "We are excited about the opportunity to work with Oxbotica to develop a wide range of autonomous solutions that truly have the potential to transform both our and our partners' CFC and service delivery operations, while also giving all end customers the widest range of options and flexibility."
Ocado said it would build teams of engineers to work with Oxbiotica independently of its core engineering team. The companies will work on UK operations at first and then extend to international markets where Ocado's retail customers operate.