Novitas loan book still dragging on Close Brothers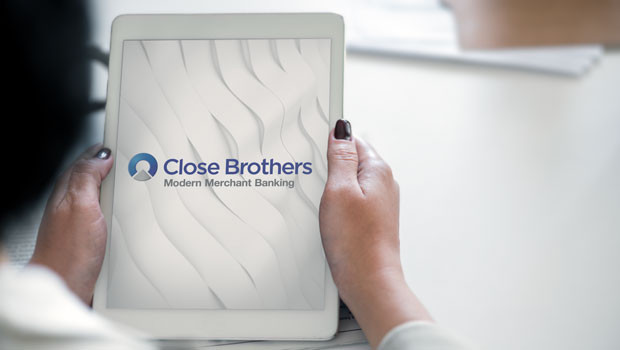 Merchant banking group Close Brothers described a resilient performance in its first-half on Friday, despite an uncertain market backdrop.
The FTSE 250 company said it saw good demand and strong margins in banking, and delivered healthy net inflows in Close Brothers Asset Management, although trading activity remained subdued at Winterflood.
However, the firm said it was facing challenges with its Novitas loan book.
"While our underlying credit performance remains strong, as we accelerate our efforts to resolve the issues surrounding the Novitas loan book, we will be increasing further provisions in the first half financial statements to a level that will adequately cover the remaining risk of credit losses for the current Novitas loan book," said chief executive officer Adrian Sainsbury.
The company's Common Equity Tier 1 (CET1) ratio stood at 14.4% on 31 December - significantly above the minimum regulatory requirement of 8.5%, and also above the group's target range of 12% to 13%.
In banking, its loan book increased 1.5% in the period, primarily driven by continued demand in the commercial businesses, as well as an increase in the premium and property finance books.
In Close Brothers Asset Management, the company said it continued to attract client assets and delivered year-to-date annualised net inflows of 6%, despite challenging market conditions on investor sentiment.
However, Winterflood's performance was adversely impacted by a continued market-wide slowdown in trading activity in higher-margin sectors.
As a result, operating profit in the period came in at £1.7m.
In July 2021, Close Brothers announced its decision to permanently cease the origination of new loans, and to wind down the Novitas loan book in an "orderly and controlled" manner.
The company said it expected to recognise further provisions against that loan book in its first-half financial statements.
Overall, the Close Brothers board said the company had a resilient first-half performance, despite the uncertain market backdrop.
The directors said they were confident it would continue to deliver on its long-term track record of "disciplined growth" and returns to shareholders.
Close Brothers said it would release its half-year results for the six months to 31 January on 14 March.
"Performance year-to-date is described as being 'resilient', but we note continued weak performance from Winterflood and an expectation of further sizable provisions against the Novitas loan book, both of which are likely to drive material current year earnings forecast downgrades," noted analysts at Shore Capital.
At 0812 GMT, shares in Close Brothers Group were down 12.64% at 915.5p.
Reporting by Josh White for Sharecast.com.