Nova Resources to buy Kaz Minerals in £3bn deal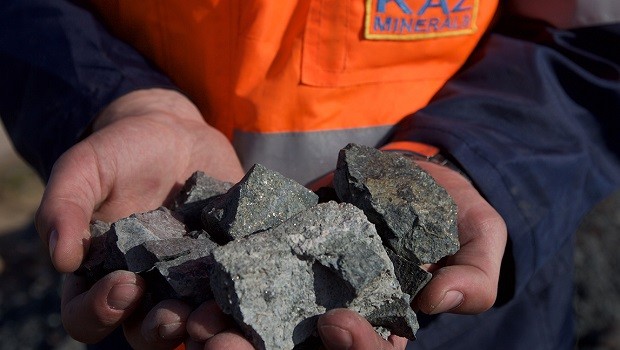 Kaz Minerals has agreed to be bought by Nova Resources in a deal that values the copper company at £3bn.
Under the terms of the deal, Kaz shareholders will receive 640p a share in cash. This is a premium of around 12.1% to the closing share price on Tuesday.
Kaz said members of the Independent Committee intend unanimously to recommend that shareholders vote in favour of the deal.
"In reaching its decision to recommend the terms of the acquisition, the Independent Committee of Kaz Minerals has taken account of both the long term potential value of Kaz Minerals and the risks inherent in achieving this value," it said.
"The Independent Committee believes that the acquisition provides Kaz Minerals shareholders with a fair value for Kaz Minerals' operating assets and development portfolio in Kazakhstan and Kyrgyzstan, and crystallises a value for Baimskaya that reflects the Independent Committee's view of the increasing risks in this project."
At 1250 GMT, the shares were up 9.6% at 625.60p.
Liberum analyst Ben Davis said: "The company believes that pursuing Baimskaya, a $7bn project in Russia, is best done away from public markets, which we also agree. Financing the huge, risky project was always going to be a burden for the equity as there were no willing joint venture partners."