Norwegian Air axes long haul routes with loss of 2,000 jobs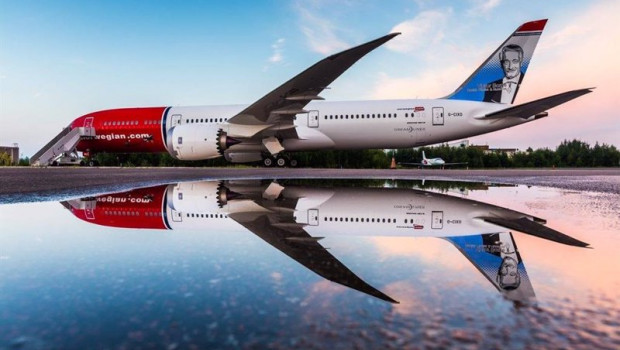 Norwegian Air on Thursday said it was pulling out of the transatlantic long-haul market with a loss of 2,000 jobs, adding it had started fresh talks with the government on more help.
The budget carrier said it had called in insolvency experts to close operations in the US, Britain, France and Italy.
"We do not expect customer demand in the long haul sector to recover in the near future, and our focus will be on developing our short haul network as we emerge from the reorganisation process," said chief executive Jacob Schram.
Norwegian has been forced to ground all but six of its 138 aircraft as the coronavirus pandemic hammered passenger demand.
Schram said travel restrictions and changing government advice "continue to negatively influence demand for long haul travel, and Norwegian's entire Boeing 787 Dreamliner fleet has been grounded since March 2020".
"Future demand remains highly uncertain. Under these circumstances a long haul operation is not viable for Norwegian and these operations will not continue."
The airline aims to cut its fleet to about 50 aircraft before expanding to around 70 in 2022, it said, subject to approval by an Irish bankruptcy court.
Norwegian late last year warned it could run out of cash by the end of March if it failed to restructure debt and liabilities of 66.8bn crowns (£5.77bn), including NKR 48.5bn in interest-bearing debt.
It hopes to cut its debt to around NKR 20bn and raise NKR 4bn – 5bn through a mix of new shares and hybrid capital. Norwegian will fall back on its short haul network to "form the basis of a future resilient business model".
"The current plan is to serve these markets with around 50 narrow body aircraft in operation in 2021 and to increase that number to around 70 narrow body aircraft in 2022," Schram said.
"The company has received concrete interest in participation in the private placement. Norwegian has recently reinitiated a dialogue with the Norwegian government about possible state participation based on the new business plan."