Non-Standard Finance warns of going concern risks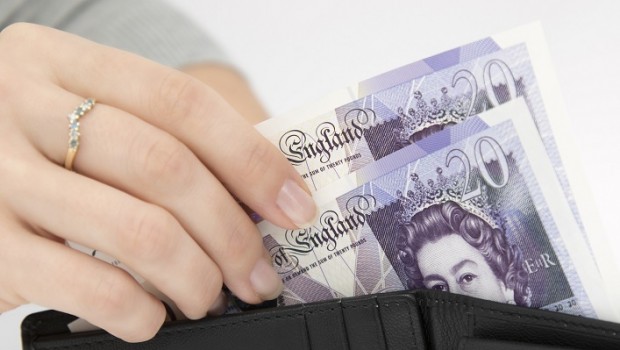 Doorstep lender Non-Standard Finance warned of an uncertain future on Thursday, after a "difficult and disappointing" 18 months undermined its existence as a going concern and caused final losses to balloon.
The company said that because of the impact of Covid-19, at the date of signing its full-year accounts it had breached portfolio performance covenants relating to its securitisation facility.
It is now in talks with its lender, Ares, which has granted a temporary waiver until 29 June "to allow time for a more permanent solution to be agreed".
NSF said that should the two sides fail to reach an agreement, it had sufficient cash resources to repay the drawn down amount in full.
But it also warned that in the worst-case scenario, it could breach other covenants and would require waivers from lenders "to remain viable".
"While the directors believe the group and company will remain a going concern, a material uncertainty exists that may cast significant doubt on the group and company's ability to continue as a going concern."
The update came as NSF, which last year launched a £1.3bn hostile bid for Provident Financial, posted a 10% increase in normalised revenue for the year to 31 December, to £183.7m. Pre-tax profits rose 5% to £14.7m on the same basis.
On a statutory basis, however, NSF slumped to a pre-tax loss of £76.0m, compared to a pre-tax loss of £2.4m a year earlier, following £80.6m of exceptional charges, including goodwill impairment and costs associated with the failed Provident Financial bid.
A non-cash prior year corrected error in loan provisions of £4.0m reduced group net assets by £3.5m, after accounting for deferred tax. NSF said the 2018 results had been restated to reflect the change.
The board is now considering "the most appropriate funding structure", which could include the issues of equity to strengthen the balance sheet, chief executive John van Kuffeler said.
"The last 18 months have been difficult and disappointing, with the failure of our offer for Provident Financial; the fall in sector values necessitating large write-downs in the values of three principal subsidiaries; and the Covid-19 pandemic which has paralysed the UK economy."
Van Kuffeler said there had been a "near cessation" in lending from mid-March, together with an increase in expected credit losses.
"While it is clear this will severely impact our 2020 results, our post-lockdown collections have remained robust at around 86% of our previous levels and we have generated net cash of £24.6m over the last two months.
"Although we are exercising extreme caution and mindful of the constraints on our debt facilities that are preventing further drawdown on the securitisation facility, lending volumes are once again increasing, albeit gradually.
"As the recession begins to bite, it is expected that more of the UK population will be unable to borrow from either their clearing bank or other mainstream lenders.
"The board believes this could represent an exceptional market opportunity for the group."
As at 1030 BST, shares in NSF had tumbled 27% to 8.40p.