NMC Health shares suspended as accounting scandal grows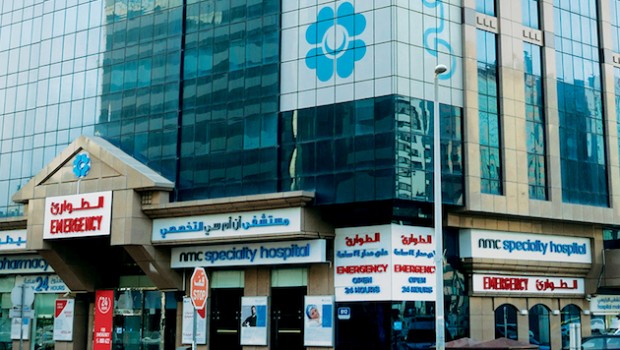 Shares in Gulf healthcare firm NMC were suspended from trading on Thursday after its chief executive was dismissed amid a growing accounting scandal at the firm.
The largest medical network operator in the United Arab Emirates on Thursday said the UK financial regulator had agreed to its request to suspend temporarily share trading "to ensure the smooth operation of the market".
"The company is focused on providing additional clarity to the market as to its financial position and to restoring its admission to trading," NMC said in a statement.
That was followed by another announcement later in the day that the Financial Conduct Authority had begun a formal enforcement negotiation and that the company "will continue to co-operate with the FCA and any and all other relevant authorities".
A company-commissioned investigation on Wednesday found that businesses controlled by the NMC Health founder BR Shetty and his executive vice-chairman Khalifa Butti al-Muhairi allegedly accessed $335m in secret off-balance sheet financing without the knowledge of the company's board.
Shetty this month resigned from the board over allegations he had misrepresented his shareholding and the discovery of a web of director share pledges which the company was forced to admit were "incorrectly reported historically to the company and the market".
The findings of US law firm Glaser Weil and former Federal Bureau of Investigation director Louis Freeh, discovered that unnamed entities controlled by the pair used undisclosed supply chain financing arrangements.
Suppliers were allegedly paid by credit facility providers, guaranteed by NMC in the event of non-payment or default. About $335m had been drawn down on the facilities by the end of last year and had been in place for about two years.
Chief executive Prasanth Manghat was fired and replaced on an interim basis by chief operating officer Michael Davis. Chief Financial Officer Prashanth Shenoy was granted extended sick leave, NMC said in a statement issued after trading closed on Wednesday.
"As a result of these issues and a belief that the independent review has been obstructed, one member of the company's treasury team has been suspended pending completion of the independent review. The board is reviewing whether other individuals have been involved and will take action as appropriate," the company added.
The crisis at NMC began last year when short seller Muddy Waters Capital raised concerns about the company's accounting practices and corporate governance, sparking a plunge in the healthcare firm's share price. NMC has denied the allegations.