Ninety One warns of worsening conditions after record year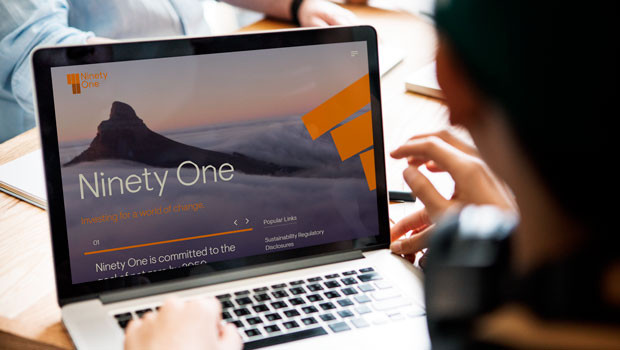 Ninety One reported record earnings and assets under management in its final results on Wednesday, with the latter growing 10% year-on-year to £143.9bn, while warning of worsening economic conditions going into the new financial year.
The FTSE 250 Anglo-South African asset manager said its basic earnings per share were 34% firmer year-on-year for the 12 months ended 31 March, at 22.6p.
It said business conditions worsened in the final quarter, while average assets under management increased 16% across the year to £138.6bn.
Net inflows were £5bn, swinging from outflows of £0.2bn in the 2021 financial year, achieved across all asset classes, regions and client channels.
Ninety One described its firm-wide investment performance as 'competitive', with three-year outperformance at 68%.
Its profit before tax increased 31% to £267.1m, and its adjusted operating profit grew by 12% to £230.4m.
The board proposed a final dividend of 7.7p per share, resulting in a full-year dividend increase of 14.6p per share. Up 16% year-on-year.
The company's staff shareholding increased to 25.4% over the year.
"I am delighted to announce record earnings and assets under management after 31 years in business," said founder and chief executive officer Hendrik du Toit.
"Over the reporting period, Ninety One enjoyed strong support from our clients as reflected by net inflows of £5bn.
"The combination of strategic clarity, disciplined execution, competitive long-term investment performance, a motivated, stable team and a long-term approach to business continues to work well for Ninety One."
Du Toit said business and market conditions deteriorated towards the end of the reporting period, however, and were expected to remain challenging.
"The spectre of inflation and rising interest rates in a world of supply chain disruption and increased political uncertainty speaks to volatile markets and a diminished risk appetite among end investors.
"In spite of these conditions, we have positive business momentum and see substantial long-term growth opportunities for Ninety One in the markets we serve."
The company's approach to value creation, Hendrik du Toit said, had not changed.
"We will continue to invest in our people and our business to deliver for our clients.
"With employee ownership now over 25% our commitment to long-term value creation for all stakeholders is clear."
At 1009 BST, shares in Ninety One Group were down 0.64% at 247p.
Reporting by Josh White at Sharecast.com.